BREAKING NEWS!!! $775 MILLION SETTLEMENT REACHED!!
A 775 Million dollar settlement was ordered; Bayer AG and Johnson & Johnson held accountable for the dangerous drug Xarelto. They have agreed to settle and pay $775,000,000 to victims of Xarto that have filed lawsuits.
Xarelto, primarily used as a blood thinner is prescribed to help prevent blood clots and protect against strokes. Lawsuit claims have been filed against xarelto due to bleeding complications. The most dangerous side effect of xarelto is internal bleeding that can be fatal. Side effects of xarelto vary in severity from minor internal bleeding to severe complications from blood loss causing death.
Serious risks of wound complications and infection rates after knee and hip surgeries have occurred when taking xarelto. People who take xarelto are at a higher risk of returning back to surgery in 30 days.
With documented side-effects caused by xarelto many surgeons are switching back to older more trusted anticoagulants as legal battles are on the rise for xarelto. The drug does not have an antidote possibly causing fatalities to its users whom fell victim to severe uncontrollable internal bleeding.
Side Effects:
Bleeding Side Effects include:
Uncontrollable internal bleeding
Brain Hemorrhaging
Bleeding from the rectum
Intestinal or abdominal bleeds
Blood in vomit
Prolonged bleeding from cuts or gums
Stoke
Death
Additional side effects include:
Loss of ability to control movement
Unusual pain/swelling/discomfort
Numb or tingling muscles
Abnormal liver function
Reduced platelet levels
Difficulty breathing or swallowing
Dizziness/fainting
Headache
Bladder or bowel dysfunction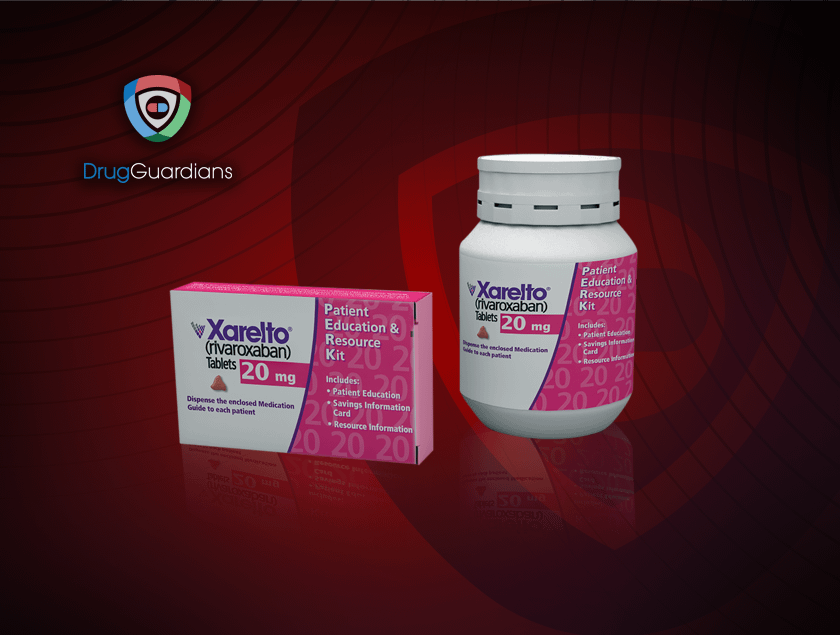 What Does Xarelto Do?
Xarelto acts as an anticoagulant, it blocks specific clotting proteins in your blood so clotting does not occur. It is often prescribed after hip or knee replacement surgeries. It is also used for atrial fibrillation patients to prevent blood clots from forming due to irregular heartbeats. It treats blood clots like deep vein thrombosis and pulmonary embolus. Xarelto is prescribed to prevent blood clots from forming again.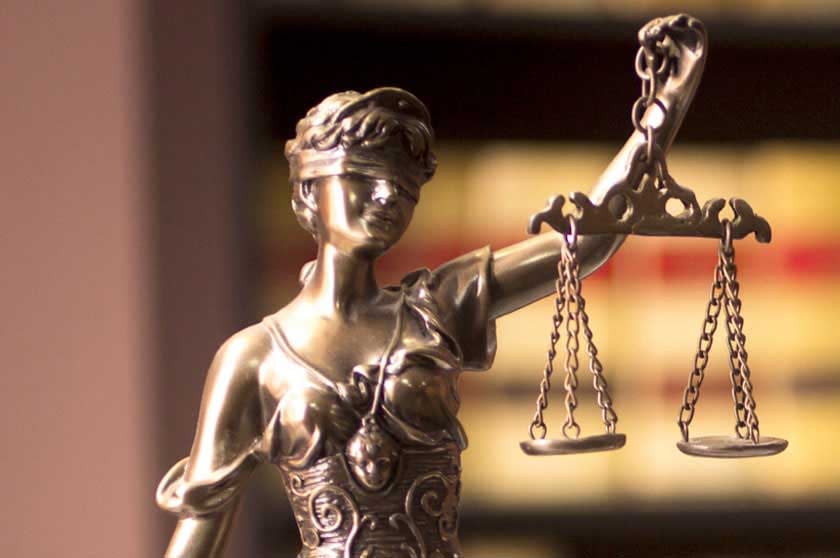 Lawsuit Information
More than 4,500 lawsuits have currently been filed in connection to Xarelto. Bayer and johnson & johnson have plaintiffs filing against them for bleeding complications and negligence. Many users of Xarelto claimed they were never clearly educated about the risks the medication has. Many saying Bayer failed to disclose the deadly side effects of the drug. Lawsuits have also been fired for financial hardships such as lost wages and emergency treatments. In the case of uncontrollable bleeding, suits have been filed for the encumbrance of funeral expenses.
Studies on Xarelto have been questioned with concerns of data integrity. During FDA trials, studies have been cited for questionable data integrity, not following clinical protocols, as well as several studies cited for under-reporting adverse effects. The FDA determined the results from some studies were unreliable.
Are You Eligible For A Xarelto Lawsuit Settlement?
Have you, or someone you care about, experienced severe bleeding problems after being prescribed Xarelto? If so, it is in YOUR BEST INTEREST to take a few minutes and read this CRITICAL information about Xarelto and its lawsuits.
Xarelto is a name brand of the drug rivaroxaban, an increasingly popular drug jointly developed by Bayer Health Group and Johnson and Johnson, two major pharmaceutical companies. When the drug was first approved in 2011, it showed a lot of promise as an improvement over previous anticoagulant drugs. It was often prescribed to patients either experiencing or at high risk of deep vein thrombosis, pulmonary embolism, or atrial fibrillation.
What are the Xarelto lawsuit settlement amounts?
There were 25,000+ lawsuits settled by Janssen, Johnson & Johnson Pharmaceutical; they settled these in March 2019. Johnson & Johnson will have to pay $775 Million. This is big news for victims that have been injured by the drug Xarelto; an example has been established for new lawsuits to be filed.
While doctors and patients generally understand that any blood thinner or anticoagulant, by definition, carries a higher risk of bleeding, the side effects experienced by many Xarelto patients have ended in serious health issues and even death. Unlike previous blood-thinning medications, this drug has no safety, no "off switch;" even when hospitalized, patients with bleeding or hemorrhages have bled to death, with doctors helpless to treat them.
It doesn't sound excellent.
Currently, over 25,000 cases are settled against the manufacturers of Xarelto. Should you, or a loved one, be among them?
If you or someone you care about have taken Xarelto and have experienced excessive bleeding, hemorrhaging, or death, the answer is most likely YES. While individual cases vary, the sheer number of patients who have taken action to seek damages after these experiences is overwhelming.
YOU ARE NOT ALONE.
So how can you begin the process of getting the compensation you deserve? This is where the legal experts at CLASS ACTION LEGAL CENTER can help you! We work with hundreds of the best attorneys at dozens of prestigious firms, all to find you the very best representation available! Our clients have already seen hundreds of millions of dollars in awards and settlements from similar cases. There is absolutely NO COST to consult with one of our expert attorneys about your individual case's merits and details. In fact, there is NO COST for anything unless a settlement is won on your behalf! Unlike your experience with Xarelto, there is NO RISK in contacting CLASS ACTION LEGAL CENTER today.
Still, reading? Good! Here is some more valuable information about the ongoing legal battle being waged on behalf of people harmed by Xarelto:
It is alleged that the drug manufacturers were well aware of studies showing Xarelto had higher rates of serious side effects, including gastrointestinal bleeding.
It is further alleged that the drug manufacturers, despite this knowledge, continued promoting the drug as safe and failed to provide adequate warnings about the known side effects both to doctors and to patients.
If this makes you angry, you're not alone. The carelessness and disregard alleged here are very serious. Hundreds have already died, and thousands more have had their health negatively impacted by these very nasty side effects. And the manufacturers of these drugs have an army of lawyers who make millions each year, shielding them from the legal ramifications of this kind of profit-driven, destructive decisions. How can you stand against that? You can't. Not alone.
Luckily, YOU ARE NOT ALONE.
Enlist the ARMY of lawyers at CLASS ACTION LEGAL CENTER to even the odds! We have no fear of taking on Big Pharma and fighting for our clients to get them the outcome and compensation they deserve. Get in touch to hear more about the cases our firms have won and the compensation they've secured for our clients.
Don't waste another minute before taking ACTION! The statute of limitations can run out if too much time has passed since an injury or claim. The best time to act is NOW. The best way to act is to contact CLASS ACTION LEGAL CENTER and get started on the process of securing your compensation TODAY.
The Xarelto Side Effects Lawsuit claims that the medication has too many side effects. Some of these side effects include, but are not limited to:
Intracranial hemorrhages
Abdominal hemorrhages
Severe Internal Bleeding
Retinal hemorrhages
Wound infection and complication
Epidural hematoma
Brain Hemorrhaging
Cerebral Hemorrhaging
Adrenal bleeding
Excessive blood loss
Stroke
Death
Gastrointestinal Bleed
Coughing up blood
Bleeding gums
Bloody stool
Dizziness
Headaches
Back pain
Numbness
Nosebleeds
Vomiting blood
Difficulty swallowing
Difficulty breathing
Bladder dysfunction
All anticoagulant drugs, including Xarelto, pose the risk of serious side effects, including:
Uncontrollable or irreversible bleeding
An increased risk of stroke after discontinuing use
Due to the lack of antidote available for Xarelto, there is nothing readily available to quickly diminish these side effects, as there are for other anticoagulants. There is no near end for the suits, with approximately 2,000 current cases in the class-action lawsuit and more expected to be filed.
The Never-Ending Cases of Pharmaceutical Xarelto Lawsuits
Multiple lawsuits are filed for multiple drugs on the market. The main reason for these Xarelto cases relates to the adverse side effects of the medication. Other reasons to file a pharmaceutical lawsuit include:
●They have been Falsifying clinical trial results to conceal side effects.
●Refusing to inform the public about risks associated with the medication
●Misrepresenting the drug's safety consumption in advertising
●Negligent design, research, manufacturing, and marketing of the products
●Reimbursement for pain, suffering, emotional distress, medical expenses, lost earnings, or other economic damages resulting from taking the drug.
One of the better-known examples is the Eliquis lawsuit, causing approval for the blood thinner to be delayed for nine months, pending opposing claims of safety and efficacy. Results from that investigation included:
●Inaccurate and missing data
●Incorrect doses and medications are given to patients.
●Adverse events, including death, remaining unreported.
Those harmed by similar blood thinners, including Xarelto, have filed thousands of cases against the respective manufacturers for failing to warn about the drug's risks. After the controversial approval of Eliquis, legal experts expected it to cause similar complications. With current lawsuits filed, it is clear that each Xarelto lawyer has a lot of work to do!
Xarelto Lawsuit update for January 2021:
One thing that is universal about lawsuits is that they take a long time before a verdict is made. The Xarelto lawsuits have been pending since approximately 2014, as new data is still being collected for people to file a Lawsuit. Though there are many adverse effects associated with this drug, it has helped a lot of people. On March 25th, 2019, the wait was over; they settled for $750 Million to get paid out to victims.
Until the medication is removed from the market for being unsafe for consumption, there should be no reason to avoid taking the drug. Your medical professional will be able to provide ample advice and information on Xarelto, and you will know if you can file a lawsuit. They know the medication's side effects and let you know if they recommend it for your condition. If you want to know more about these lawsuits or want more information on this anticoagulant
Xarelto, Bayer AG, and Janssen Pharmaceutical's block-buster anticoagulant drug, has come under fire in several high-profile lawsuits. Xarelto was marketed as a safer alternative to warfarin, the benchmark anticoagulant, but it has been discovered that using Xarelto can lead to uncontrollable bleeding events. There is no approved antidote for Xarelto, which makes uncontrolled bleeding extremely dangerous and in some cases fatal. Plaintiffs argue that they were not given proper warning of the drug's perilous side effects and that the drug should never have been brought to market.
Xarelto poses serious risks, including:
Gastrointestinal bleeding
Bleeding in the brain
Complications arising from uncontrollable bleeding
Bleeding events that can be fatal
More information about Xarelto lawsuits and the drug itself