The ParaGard IUD Injury Lawsuit: Health Risks, Progress, & Updates
Attorney Representing Alleged Victim of ParaGard IUD Injuries Successfully Petitions for a New Judge to Oversee the Case in Atlanta
January 25, 2020 – An attorney for an alleged victim of injuries caused by the ParaGard birth control product (IUD) successfully requested that the case go to a female judge, U.S. District Judge Leigh Martin May in Atlanta, because the core of the lawsuit focuses on products manufactured for women. The attorney for several plaintiffs, Robert M. Hammers, Jr., of Schneider Hammers firm in Atlanta, claims that a defective ParaGard IUD birth control product from Teva Pharmaceuticals is responsible for causing his clients' injuries. Of the judge, he told the United States Judicial Panel on Multidistrict Legislation in early December, "We believe that she's the best judge to get this of all (the judges) proposed because she's a woman and this is a woman's product dealing with women's issues."
The litigation request came to the U.S. Judicial Panel on Multidistrict Legislation, which decided on December 16, 2020, to consolidate 55 separate lawsuits filed by women in 31 federal districts for the transfer to U.S. District Judge May in the District of Northern Georgia. The transfer order, signed by Chair Karen K. Caldwell, noted:
"We find that these actions involve common questions of fact, and that centralization in the Northern District of Georgia will serve the convenience of the parties and witnesses and promote the just and efficient conduct of this litigation. These actions involve common allegations that the Paragard intrauterine device (IUD) has a propensity to break upon removal, causing complications and injuries, including surgeries to remove the broken piece of the device, infertility, and pain."
The lawsuit that Hammers filed on behalf of one client, Beth Parker, against ParaGard claims explicitly that the "design, manufacture, surveillance, sale, marketing, advertising, promotion, labeling, packaging, and distribution" of the birth control product caused the plaintiff's damages. The lawsuit says that Parker had the device implanted in 2008, used it for 10 years, and went to her doctor to remove it in May 2018, thereby following the manufacturer's recommended time frame.
However, during the removal process, as Parker's doctor followed the manufacturer's recommended procedures for removal, one of the arms of the device broke off. The following month, the doctor then unsuccessfully tried to remove the broken piece using a hysteroscopy. The next month, an ultrasound identified a piece of the IUD in the uterus, and it was not until August of 2018 that the doctor was able to completely remove the broken piece.
Parker is suing Paragard for the pain, suffering, and mental anguish she experienced because of the breakage, in addition to the medical expenses incurred for the additional procedures.
The lawsuits also claim that Teva Pharmaceuticals Inc. and its partners at Cooper Companies, Inc., were in contact with the Food and Drug Administration, with full access to explain any concerns that arose, but that the FDA was not made aware of any of these issues. Therefore, the lawsuits allege a "failure to warn" that caused the plaintiffs' injuries. The ParaGard lawsuit says that the companies named in the lawsuits acted as agents or alter egos of one another throughout the process. Therefore, an entity cannot lay blame on another because they are interconnected.
According to the claim, Teva Pharmaceuticals and Cooper Companies Inc. were aware of the defects and did nothing to stop the use of these products. Had the government or practicing physicians been alerted, the victims might have avoided the injuries. Additionally, the plaintiffs claim that Teva and Cooper overstated how women would benefit from the product in order to increase profits.
Furthermore, the lawsuits state that the companies attempted to change names and transfer assets to other businesses to avoid both creditors and litigation. According to the filing, Teva Women's Health, LLC became a holding company with no assets. These actions constitute a violation of the Federal Consumer Protection Acts and the Illinois Consumer Fraud and Deceptive Business Practices Act. Even so, liability rests with Teva Women's Health, LLC and the Cooper defendants. Converting the name of a business does not mean it ceases to exist, cannot avoid liability, or did not conduct "substantial business" in the state of Illinois that would make the business look legitimate.
Attorneys for the plaintiffs claim that the amounts owed by the defendants far exceed the local court's jurisdiction, thus requesting the establishment of multidistrict litigation. The lawsuits also claim negligence in that Teva and Cooper still manufacture the device and currently make nearly $170 million a year on this product alone. The company knew it was dangerous before the plaintiffs ever used it, and they continued with production as normal. Marketing efforts also continued as normal, even as the lawsuits claim that the company marketed the product improperly.
Cooper and Teva claim that the attorneys for the plaintiffs are exploiting these cases to advertise their services by filing an easy ParaGard lawsuit. Teva and Cooper released a statement alleging bad faith efforts on behalf of the plaintiffs, claiming that the plaintiffs are hoping to add more cases and falsely inflate the value of the lawsuit. In short, attorneys for the defendants believe that this is nothing more than an advertisement for the attorneys bringing these suits rather than a series of lawsuits based on merit. Furthermore, attorneys for the defense claim that many of these cases undergo no scrutiny at all because of the public pressure created by the plaintiffs' lawyers.
The MDL decision consolidated 55 lawsuits to transfer to Judge May in the District of North Georgia, and another 25 or more are still pending. Additional lawsuits may get incorporated at a later date. The practice of grouping together related lawsuits increases both efficiency and cost-effectiveness for the federal court system. "Consolidation also typically makes the lawsuit process easier for ordinary citizens filing lawsuits against large companies with typically much greater resources," according to legal journalist Carah Wertheimer.
Check Out Further Updates on the Litigation Surrounding ParaGard
As part of the proceedings, another plaintiff, Vanesha Johnson, who filed a complaint August 31, 2020, in New York federal court against ParaGard manufacturers, told the court that Teva claimed the ParaGard to be safe but that the company provided no warning about what might occur during the removal process. As a result, Johnson has a record of a surgery she underwent to remove fragments of the device left inside her body during what should have been a routine removal procedure. Her injuries, in her own words, are quite extensive, including "loss of reproductive health, pain, suffering, mental anguish, and loss of enjoyment of life…."
Johnson claimed that she should have been made aware of the trials, studies, and complaints involving ParaGard, Teva, and Cooper. A portion of the lawsuit alleges that the Food and Drug Administration has received about 40,000 reports of reactions to the ParaGard product in the more than 30 years the product had been on the market. These reports included more than 15,500 major complications, along with 15 deaths, as recorded in the FDA Adverse Events Reporting Systems. For example, there were 7273 reports in 2019.
In Johnson's lawsuit, she is requesting damages based upon 11 different charges. Her attorneys are claiming negligence, common law fraud, breach of express and implied warranty, design and manufacturing defects, failure to warn, and various violations of American consumer protection statutes.
Read More Updates
If you or someone you love turned to the ParaGard, you may be eligible for compensation through the recently consolidated ParaGard lawsuit. If you have incurred injuries and complications as a result of ParaGard, you may wish to speak to a personal injury lawyer who has experience in this field. You are not obligated to join the lawsuit, and your consultation will be free of charge.
If you wish, please use the chat feature at the bottom of the page for a quick look at your eligibility for compensation. You can receive an instant case evaluation, and you will speak with a personal injury attorney who can review your legal options and help you potentially recover your losses.
What Is the Lawsuit Claiming Happened With the IUD?
ParaGard is an intrauterine device designed to provide consistent birth control without the use of medications or hormones. The many lawsuits against the manufacturer claim that the device sometimes breaks during removal, and that breakage can cause serious injury or complications for the victim. The large number of issues related to this device have led women across America to file lawsuits against the ParaGard companies—and women who have not yet filed a lawsuit may join this legal action.
Multidistrict litigation is a process used in civil court cases to transfer the proceedings from multiple courts to just one court. While this process centralizes a lawsuit, it might involve issues regarding the evidence or facts of the case. Because Teva and Cooper believe not all the cases are valid, they fought against the move to multidistrict litigation. The judicial panel, however, reviewed every case to ensure that it would hold up in court before proceeding.
The multidistrict litigation (MDL) process also handed the case over to one judge, as requested by the plaintiffs filing in Southern Illinois. The judge assigned to this case, U.S. District Judge Leigh Martin May of the District of North Georgia, will take the next steps including scheduling a bellwether trial. A bellwether trial includes someone who tends to represent a large group in a class action or MDL suit. This trial will allow all parties to learn which arguments are effective and what to expect. If either party realizes it is time to settle, they may exit that trial in search of a settlement. If there is a verdict in a bellwether trial, however, it does not guarantee that all the other trials will end the same way. It merely sets an example of how these trials might proceed.
Some litigants prefer to file suit separate from a class action suit or MDL. One of these litigants may enter into a bellwether trial to help lead the way for others. Compensation in these cases varies depending on the situation, and a class action suit will divide all earnings among the attorneys and their clients. Other people who were injured by the product may choose to join the class after a settlement is reached or the judge hands down a ruling.
Lawyers prefer MDL litigation because they can pool their resources and ideas as they work together. No lawyer is perfect, and the group benefits from the synergy of sharing ideas while representing their respective clients. Plaintiffs, therefore, may feel more comfortable joining an MDL suit knowing that they will benefit from the work that all the other attorneys do, in addition to their own. This can be especially helpful for victims who cannot afford high-priced attorneys because their attorneys might not have the access that those who filed the MDL have.
The discovery process becomes much simpler during an MDL because the attorneys in the case depose each individual only once. The evidence that the attorneys collect gets disseminated to everyone involved, and that information allows each lawyer to build a compelling case in support of their client.
Anyone involved in a tense legal battle will feel pressure to offer accurate information, but 100 depositions would result in 100 slightly different answers, which would slow the legal process dramatically if each of these cases were heard separately. An MDL helps the plaintiffs avoid delays and thus expedites the legal process. Since the affidavits, depositions, and evidence only need to be made and shared once, the discovery process occurs much more quickly than it otherwise would. Attorneys make pretrial motions on behalf of the entire group, and one judge rules on everything to reduce confusion.
The MDL process, if successful, allows litigants to recover compensation as quickly as possible. Many of the women injured by the ParaGard IUD product are in pain, and most of them are carrying medical debt that they must pay as soon as possible. Most of the plaintiffs are hoping for a payment that will allow them to move on with their lives.
Judges in MDL cases often encourage all parties to reach a settlement and save the court's time. If the judge in this case prefers, she can help mediate the situation, or both parties can call on a mediator to assist. If the case does not settle or reach a judgment as an MDL, all the individual cases will go back to their original courts.
What Is the ParaGard Birth Control Device?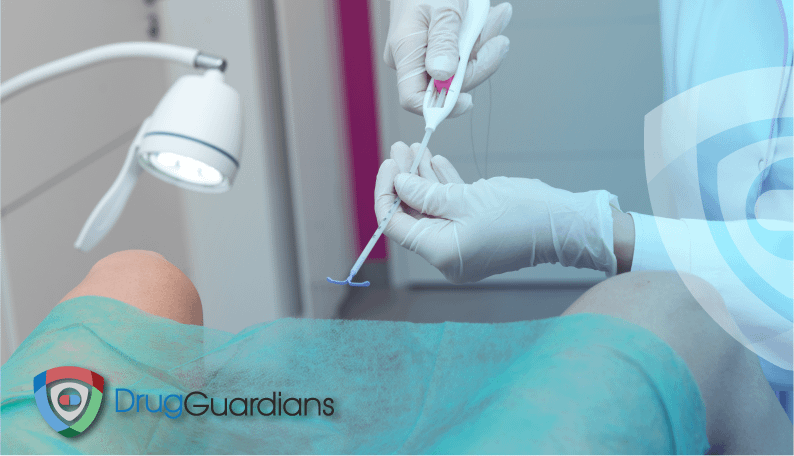 The ParaGard IUD (intra-uterine device) is a birth control device (T 380, T 380a, Tcu380A) that uses a hormone-free structure to provide birth control protection over long periods of time. Though the device is no larger than a packet of sugar, it remains unseen and unnoticed during normal use since it stays within a woman's uterus.
Teva Pharmaceuticals designs and manufactures the ParaGard product using a plastic shell covered by copper wire. Copper is an extremely reactive metal, and the reaction between the uterus and the device produces inflammation that effectively prevents pregnancy.
According to the Mayo Clinic, the ParaGard ensures that partners need not stop intimacy to use contraception, which is why it has appealed to many couples as a primary form of birth control. The manufacturer approved it for 10 years of use, although it was possible to medically remove it at any time after insertion by a doctor.
The manufacturer claims it is safe for women to use the IUD while breastfeeding, which means that women can give birth and then have the ParaGard installed to prevent another pregnancy not long after.
The ParaGard does not carry the risk of developing blood clots, nor does it necessitate emergency contraception after sex. Unfortunately, women who have suffered injuries during their doctors' attempts at removal of the ParaGard IUD have endured a host of other issues that they could not have anticipated and about which they did not receive warning by the company.
Approved in 1984 by the FDA, the ParaGard became the "simple" way for women to manage their birth control, and the installation process takes only five minutes during a routine appointment with an OB/GYN. The Mayo Clinic says that doctors may discourage the ParaGard IUD's use because of fibroids in the uterus, uterine cancer, unexplained bleeding, allergies, or other disorders like Wilson's disease. At the base of the uterus, the device should be easy for a doctor to remove, but such is not always the case.
Some women—about one percent—could get pregnant during the first year after installation of the device in the uterus. Teva Pharmaceuticals and Cooper Companies claim that ParaGard is 99% effective in the prevention of pregnancy.
However, that level of effectiveness comes with a price, as the slew of lawsuits against ParaGard has demonstrated. Women get ten years of birth control, but the reports of side effects and complications may shock even ardent supporters of the device.
What Are Some Side Effects of Using ParaGard?
Common side effects of the device can range from mild to severe, depending on how each body adjusts. During their first two to three months after receiving the device, women may feel mild symptoms, but more severe side effects need care by a physician as soon as possible. While these side effects can be painful, uncomfortable, and often embarrassing, it's essential not to risk compromising fertility by allowing problems to continue without seeing a doctor. Every woman's body reacts differently, but early treatment is always advisable.
Women who are using ParaGard should be mindful of these issues, including:
Long, heavy periods that persist long after anything you have experienced before. Spotting in the time between periods may also occur. See a doctor as soon as possible.
Expulsion of the device in one piece may also occur, but you may not be aware that your body has expelled the device. Because the device can break during removal, it can break during the expulsion as well. See your doctor if you suspect the device is no longer in your uterus.
A vaginal infection may occur, even in women who typically are not prone to infections. One symptom of an infection is a vaginal discharge with a strong odor.
Painful irritation during intercourse may occur at any time.
More severe cramping than usual may occur during and after your periods.
Women who use ParaGard might have more vaginal discharge than normal, but they often assume that their body is cycling in and out of its normal discharge patterns.
Some women will experience an allergic reaction to the device or they may feel the symptoms of an infection.
Onset anemia may occur, characterized by:

Fatigue
Weakness
Yellowish skin tone
Shortness of breath
Dizziness
Chest pains
Cold extremities
Severe headaches
If you experience any of these symptoms, see your doctor immediately, and be sure that the doctor knows you are using ParaGard or had it in the past.
The Dangers of This Type of Birth Control Device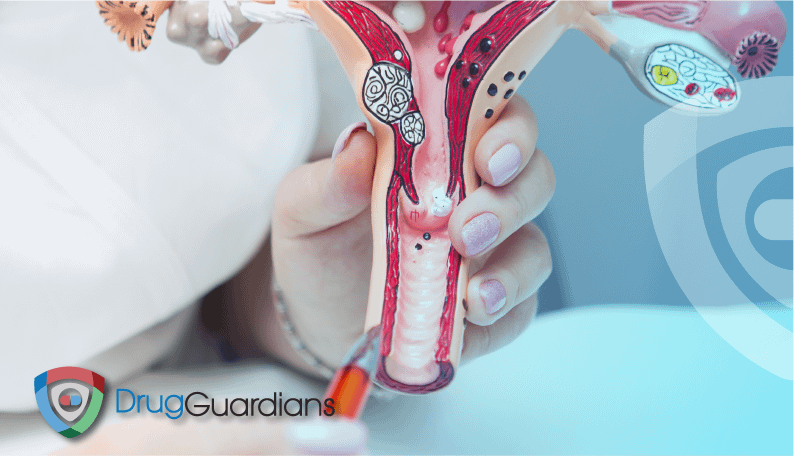 ParaGard can allegedly cause serious problems for women that are both seen and unseen. Women may feel an adverse reaction to the device while it's in the uterus or suffer severe symptoms during its removal. It is essential, then, to become familiar with the risks involved.
Pelvic Inflammatory Disease (PID)
PID, or Pelvic Inflammatory Disease, is an infection that attacks a woman's reproductive organs. Some women do not know that they have this infection until they discover that they cannot get pregnant or when they begin to experience more severe symptoms. You may also feel chronic pelvic pain as severe as a broken bone.
Women suffering from PID can experience frequent, uncomfortable, and even difficult urination. Some women may mistake this condition for a urinary tract infection. A fever of over 101 is also a clear indication that PID has taken hold.
In addition to those women who use an IUD for birth control, other conditions that make a woman more likely to get PID include if they were sexually active before the age of 25, have had multiple sexual partners, or have had sex without a condom. Women who have had a STD (sexually transmitted disease) or who douche regularly are also at higher risk for this infection, as well as those with a family history of PID.
Breakage of the ParaGard Device During Removal
The design of the IUD includes extended arms at the bottom of the device that flex during removal. The flexible design of the device was to make it easy to remove in a short obstetric appointment, but those arms could, and sometimes do, break off during the delicate removal procedure. This process can leave remnants of the device in the patient's uterus.
If you and your doctor decide to remove the device and have difficulty with the removal, your doctor should use imaging technology to check your uterus to make sure that no part of the device remains in your uterus. If you feel as though the IUD removal was more difficult or painful than it was supposed to be, or if you have continuing problems afterward, be sure to reach out to your doctor or find another physician for a second opinion.
The manufacturers planned for the device to remain inside the body for up to 10 years. However, sometimes the plastic shell begins to harden while in the uterus, bombarded by the acidic environment inside the uterus over time. Although doctors expect the device to remain as flexible as it was on the day of installation, this is not always the case. This critical error could result in breakage even as a doctor performs an otherwise flawless removal procedure.
Unfortunately, if a fragment or more breaks off, the doctor cannot easily go back in to remove the broken pieces. If the pieces are small enough, the physician may not even realize that any fragments remain in the uterus.
Copper Toxicity
Copper toxicity may occur due to the copper wiring wrapped around the plastic shell. While copper toxicity is not common, it can occur in those people who have a compromised liver. Conditions that may make a woman more susceptible to copper toxicity include:
Wilson's disease
Menkes disease
liver disease
hepatitis
Hodgkin's lymphoma
Leukemia
Diabetes
Various cancers
Women may suspect copper toxicity if they discover a green- or blue-colored stool, sticky stool, bloody stool, extreme thirst, changes in taste, sudden mood changes, and irritability. At the very least, be sure to speak to a doctor and explain the symptoms to rule out conditions related to your ParaGard IUD.
Further Invasive Procedures to Retrieve the Device
A 2015 study released by the Open Journal of Clinical & Medical Case Reports notes that doctors still prescribing these devices have a duty to remain aware of potential issues with the IUD upon removal. The study concerns seven cases, in the Department of Obstetrics and Gynecology at Illinois Masonic Medical Center between 2012-2014, of patients who presented with problems relating to a broken IUD. Researchers found that six out of the seven broken pieces were removable at a later time using hysteroscopic procedures. If hysteroscopic procedures do not work, doctors must use forceps and possibly vacuum extraction procedures for removal.
Since all of the cases in the study involved ParaGard IUDs that had been in place for 6-10 years, the study suggests that the longer the IUD remains in the body, the more likely it is to break. Doctors may choose to replace the ParaGard device more often to avoid damage, but no guarantee exists that the device will not break after a short service life of a year or two. One plaintiff in the MDL, Vanesha Johnson, had only had her ParaGard for a matter of months.
The Illinois study also suggests that cases of broken IUDs do not all get reported faithfully. Given this information, the ParaGard may not be as safe as the manufacturer claims. Underreporting of symptoms may also occur if the device expels itself from a woman's body, her symptoms subside, or treatments for other conditions solve the problem.
Loss of Fertility
The dangers include a permanent impairment of the patient's fertility, as various ParaGard lawsuits allege. In the most extreme cases, women damaged by ParaGard devices have required hysterectomies, the removal of the uterus, which has left them permanently infertile.
How Do Doctors Handle ParaGard Breakages?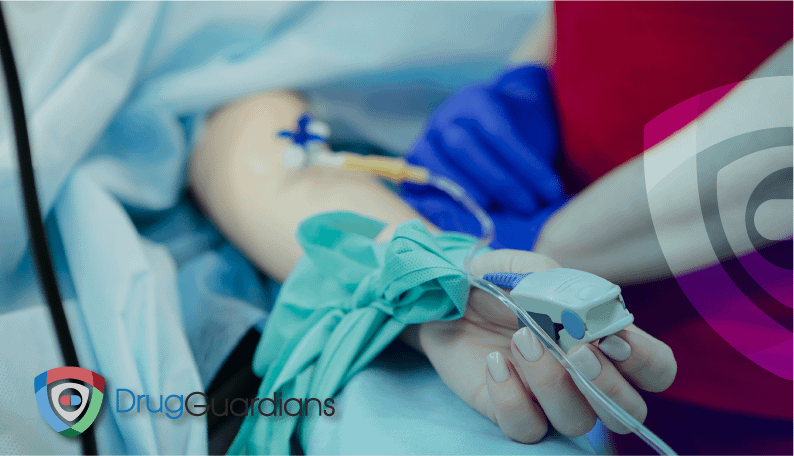 Serious injuries can occur during removal because parts of the device could break inside the uterus or the vagina during the procedure. Such breakage necessitates additional procedures, so medical professionals must be watchful for these complications. A woman may feel extreme pain during or after the removal, and any required procedures after the removal can also be painful. The most troubling cases have required a follow-up hysterectomy to clean up the damage, which leaves each woman unable to bear children.
A hysteroscopy, the procedure most often indicated after ParaGard breakage occurs in a woman's uterus, uses a small tube to probe the uterus and search for damage. In the best-case scenario, a physician may find the broken bits of the ParaGard and be able to remove them without incident. In these cases, the patient undergoes a simple office visit, although the procedure is less than comfortable.
More complex procedures involve forceps and scraping of the uterine wall. The doctor may need to perform an even more traumatic D&C (Dilation and Curettage) procedure in which the doctor not only scrapes the uterine walls clean but may also need to burn them chemically to remove scar tissue. Such procedures sometimes render women infertile or cause cessation of menstrual periods.
If a woman feels parts of the IUD in her cervix or vagina, she should report it to her doctor immediately. The medical practitioner may need to remove all the pieces of the IUD before they cause further damage.
What Are Some Common ParaGard Complications?
The technology behind a copper-bound IUD helps prevent pregnancy, but it can lead to complications.
Ectopic Pregnancy
Women could still become pregnant using the ParaGard, and this condition could lead to an ectopic pregnancy. This condition arises when the fertilized egg implants outside of the uterus, usually in the fallopian tubes, causing a potentially lethal complication for a woman. An ectopic pregnancy will result in a positive pregnancy test, but the woman will not realize that the pregnancy is outside of her uterus until complications occur.
The symptoms will get worse over time if women do not seek treatment as soon as possible. Any woman who has a positive pregnancy test while having ParaGard in her uterus needs to visit her doctor immediately.
The symptoms of an ectopic pregnancy might include unexplainable shoulder pain that does not go away with a massage or warm bath. Women should understand their recent medical history and visit a doctor as soon as possible if this shoulder pain does not subside.
Some women with an ectopic pregnancy feel a strong urge to have a bowel movement all the time.
If an ectopic emergency occurs, you will feel extreme abdominal pain and potentially excess vaginal bleeding. In the worst case scenario, the fallopian tube will burst, since it is not large enough to support the growth of a fetus from the fertilized egg. This can be life-threatening.
Scarring and Adhesions
Complications can continue with scarring on the uterus. Uterine adhesions cause the lining of the uterus to remain static and not shed as it should every month. Scarring may make it difficult for women to get pregnant after the device's removal, and that scarring could continue to bleed internally until the situation becomes life-threatening. If the scars do not heal properly, they could easily become infected.
Scarring increases as more damage is done by an intrauterine device such as the IUD. You may experience a lighter period because your uterus cannot bleed as it normally could. Treatment for uterine scarring may require another hysteroscopy to remove the damaged tissue.
Excessive Bleeding
Excessive bleeding may lead to hemorrhaging of the uterus, and bleeding such as this could be fatal. Pieces of the device could make their way to other parts of the body, and rupture other organs, and further symptoms may arise that seem to have nothing to do with the IUD.
Migration of the IUD
If the device continues to migrate, it could make its way to the lining of the abdomen. Abdominal surgery is required to remove the device and prevent further damage. In a case from 2011, a woman's IUD migrated through her body and stopped in her diaphragm. While this is extreme, it is an example of the damage the ParaGard can do.
Miscarriages Post-IUD
Finally, a woman who has the IUD removed and wishes to become pregnant may experience miscarriage after miscarriage because small pieces of the device remain in the uterus and serve to starve or otherwise force the fertilized egg from the woman's body. If the pregnancy can progress as normal, the doctor will use a sonogram to check the location of the IUD. They can complete a procedure to remove the IUD, and the baby can develop as it should.
Uterine Perforation
Other potential injuries may include damage to the uterus itself, such as uterine perforation. Some doctors report the device becoming stuck to or embedded in the uterine wall. These complications require surgery to remove the device before the situation worsens.
Other symptoms of a uterine perforation include irregular or extremely heavy periods. Some women believe they are adjusting to the IUD or their period shifted, but that is not the case if these issues persist.
Pelvic Abscess
One last issue caused by broken ParaGard IUDs is a pelvic abscess. These abscesses are nothing more than large collections of infected fluid sitting in your uterus, ovarian sacs, or fallopian tubes. A medical professional must treat the abscess with antibiotics before the infection spreads, causing further damage to the woman's body.
Did ParaGard's Manufacturers Fail to Warn Physicians and Consumers?
In ParaGard lawsuits, plaintiffs often allege that Teva Pharmaceuticals USA did not properly notify the public about potential breakage during removal. In cases such as these, the manufacturer is liable for injuries caused by its failure to warn. Because the manufacturer failed to warn the public, doctors could not provide informed consent to their patients.
Under the law, businesses have a duty of care to their customers and the public. Product liability cases such as those brought against the manufacturers of the ParaGard device often involve a failure to let the public know that a problem exists with that product.
Defendants in these cases must make every effort to create a conspicuous warning that the public will see and understand. While the product should have appropriate packaging or labeling, it should also come with a warning written expressly for medical providers.
Legally, a defendant cannot avoid liability purely because it was unaware of any issues with the product. As part of the manufacturing of the device, the defendant should have known that issues could arise. The company has a responsibility to continue to research and learn about its products and their potential effects. A defense lawyer cannot claim that the company did not know a problem existed when the product was first approved. After years of complaints submitted to the FDA, Teva and Cooper would have known that an issue existed with the ParaGard. The defense will likely use this argument in an attempt to avoid liability.
As the defendant is learning more about its products, even after the products' release, it can and should issue more warnings as time goes by, whether it issues a recall or not. Failure to faithfully understand and update information on a product constitutes a failure to warn the public.
In these types of ParaGard lawsuits, victims may recover compensation such as:
Medical expenses incurred from the time the patient knew there was an issue. Medical expenses cover doctors' visits, medical procedures, medications, and even transportation. Licensed and certfied witnesses may come forward to explain the total value of the victim's recovery.
Medical expenses may continue for many years to come since the victim must recover from a wide range of complications. Women experiencing severe pain may require physical therapy. Other women may also spend quite a lot of money on fertility treatments as a result of their compromised fertility.
Lost income includes all the money a woman would have made if she had not been dealing with the results of a broken IUD. While the doctor's visits for removal are short, the forthcoming procedures required to remove small bits of the product cost time and money that a woman often does not have. In some instances, an insurance company may choose not to pay despite the scope of her coverage. A lawyer can review the victim's insurance coverage to determine the carrier's liability, if it has paid at all.
Women who cannot continue to work, who lose their jobs, or who otherwise suffer extreme financial hardship may petition for their lost earning potential. The court will carefully review how much money the woman could have made in her lifetime if not for the damages caused by a negligent manufacturer. Tax records or employers' statements explain the victim's income, and each victim may also explain her career path or career aspirations as part of the lawsuit.
Noneconomic damages such as pain and suffering account for a woman's inability to start a family, to play with her children, or to enjoy intimacy with her husband. The emotional toll caused by the defective IUD gets calculated and presented to the court as noneconomic damage. The anguish felt by the woman's family becomes a part of the ParaGard lawsuit.
Punitive damages are also available in some states, such as the state of Illinois, but the case must show a blatant lack of regard for the safety of the victim, malicious intent, or gross misconduct. Punitive damages are not guaranteed in every case, but there is no cap on these damages.
Wrongful Death: If a woman dies as a result of her use of the birth control device, her family or the legal representative of her estate may bring a lawsuit to recover damages. This critical part of the litigation process allows families to recover compensation while grieving a lost loved one.
What Happened When Filing the ParaGard Lawsuit?
The women behind the ParaGard Multidistrict Litigation (MDL) lawsuit brought their legal actions beginning in the late spring of 2020 in various district courts in Illinois, New York, Missouri, Georgia, and other states. Because of the nature of the legal action, Teva Women's Health, Duramed, Copper Companies, and a company known as Coopersurgical Inc. are all named in the lawsuits.
The aggrieved women and their attorneys allege that Teva and Cooper, et al. failed to warn the public of the potential that the device could break and cause life-altering damage during removal. The three major claims at the foundation of the victims' MDL lawsuit against Teva and Cooper for negligence are that the ParaGard IUD:
had a defective design
had a manufacturing defect
had labeling that failed to warn about its risks
The crux of the lawsuit is that these companies aimed to market the IUD as a safe way for women to avoid pregnancy without making the public aware of defects in the product. The suit notes that these companies knew the product was potentially defective and dangerous but took no action to stop the injuries. As a result, the personal injury lawyers in the case are requesting significant monetary damages for their clients in court.
Additional lawsuits are lingering in the court system, and they may become part of the newly formed MDL. Women suffering from these injuries should make sure to file their respective lawsuits within the statute of limitations for their jurisdiction. Because each state sets its own rules, victims need to become familiarize with their local laws when seeking legal representation. This may be especially important if grieving families are seeking compensation.
Do I Qualify to Join the ParaGard Lawsuit?
Personal injury lawyers across America can accept claims against Teva Pharmaceuticals and Cooper Companies related to the product. If you are feeling the side effects of the IUD or believe that you are suffering complications because of its removal, you can reach out to a ParaGard lawyer for assistance in filing a suit against the manufacturers.
You must have medical records that show you have suffered because of the device. You should bring as much information forward as possible when you meet with your attorney to make your consultation as complete as possible.
Complications span a wide variety of conditions, and victims must take notice of these symptoms as soon as possible. If you are a victim but have not yet seen a doctor, you should approach an attorney seeking assistance and speak with a medical professional as soon as possible.
Using these devices under the care of a doctor does not preclude you from developing complications, and you can review your legal recourse with a personal injury lawyer when it is clear you are suffering. You need a doctor's care if you wish to thrive going forward, and you should continue medical care while the lawsuit is pending. You may also submit further medical records to your attorney to adjust the compensation required for your losses.
What Are the Steps for Filing a Personal ParaGard Lawsuit?
Be sure to review your options before entering the ParaGard MDL lawsuit in 2021. When you are ready to file a ParaGard IUD class action lawsuit, you are requesting compensation to mitigate damages caused by the device and its manufacturer.
You can start by seeing a doctor and receiving all the medical attention that you need. Once you begin treatment, you must follow the doctor's orders to continue your recovery. Failing to follow a doctor's orders may nullify the compensation you are due.
You can take some time to learn about how ParaGard lawsuits will work because litigation often takes time to resolve. This type of lawsuit is no different from any other civil lawsuit, and you need to know how the legal process will impact you and your family.
You can begin the process of retaining a personal injury attorney to serve as your counsel during the proceedings. You have a right to hire an attorney to represent your interests, but you must also review the deadline for your injury claim with the attorney. The statute of limitations reduces the time within which you can file your claim, depending on when the complication was diagnosed or discovered. Moving quickly helps you bring the case to court before the deadline expires.
After hiring legal representation, your lawyer will compile a compelling case that proves Teva Pharmaceuticals and Cooper Companies are liable for your damages or losses. You may need to assist your attorney in gathering evidence and as your lawyer begins calculating total compensation for the claim.
How Do You Choose a ParaGard Lawyer?
Hiring an attorney helps you recover the maximum compensation available to you. You should speak to a personal injury lawyer who has years of experience managing medical negligence or misconduct and other device injury cases. Product liability cases such as this welcome hundreds or even thousands of plaintiffs, and each one should receive a vigorous defense.
Your eligibility hinges on your experience with the device and the injuries it has caused. Your consultation should be free, and your lawyer receives payment only after you receive a settlement or judgment. You should not have to pay any legal fees out of pocket. Review the rules for attorney compensation with your lawyer when signing your retainer contract.
You can reach out to review your legal rights if you file a ParaGard lawsuit. If you suspect you have had a problem while using ParaGard, speak to a ParaGard lawyer and visit a doctor. There is no need for you to suffer through chronic pain and possible infertility when compensation may be available through the MDL case moving forward in the U.S. District Court for the District of North Georgia.
References
"Contraceptive Use in the United States." Guttmacher Institute, Guttmacher Center for Population Research Innovation and Dissemination, April 2020, https://www.guttmacher.org/fact-sheet/contraceptive-use-united-states
"Female Judge Should Hear IUD Cases, JPML Told." Law360 (December 3, 2020). https://www.law360.com/articles/1333050/female-judge-should-hear-iud-cases-jpml-told
Fernández, Carlos Manuel, et al. 2015 "The 'Broken' IUD: Its Detection and Clinical Management," The Open Journal of Clinical and Medical Case Reports, Vol 1, Issue 9 (2015). http://jclinmedcasereports.com/articles/OJCMCR-1049.pdf
Heinberg, Eric M et al. 2008. "The perforated intrauterine device: endoscopic retrieval." JSLS: Journal of the Society of Laparoendoscopic Surgeons, Vol. 12,1 (2008): 97-100.
Kaneshiro B, and T. Aeby. 2010. "Long-term safety, efficacy, and patient acceptability of the intrauterine copper T-380A contraceptive device." Int J Womens Health. 2010; 2 : 211- 220.
Korber, Patricia E and Bram H. Goldstein. 2019. "The Management of a Patient with a Fragmented Intrauterine Device Embedded within the Cervical Canal." PubMed.gov, U.S. National Library of Medicine, National Institutes of Health, Jan. 2019, www.ncbi.nlm.nih.gov/pubmed/30138610
Nadgir, Anagha, et al. 2004. "Intrauterine Fragmentation of Gyne T380®: an Uncommon Complication." BMJ Sexual and Reproductive Health, British Medical Journal Publishing Group, 1 July 2004, srh.bmj.com/content/30/3/175
"New Study Finds Women's Health Providers Use IUDs More Than Any Other Method of Birth Control." Planned Parenthood, February 23, 2015, https://www.plannedparenthood.org/about-us/newsroom/press-releases/new-study-finds-womens-health-providers-use-iuds-more-than-any-other-method-of-birth-control
Nilsestuen, Lee. 2013. "IUD Perforation to the Urinary Bladder: Ultrasonographic Diagnosis," February 22, 2013. https://doi.org/10.1177/8756479313477732
Oppenheim, Roy D. 2020. "Paragard IUD Class Action Lawsuit 2020." Lawyers.com, August 06, 2020. https://blogs.lawyers.com/attorney/class-actions/paragard-iud-class-action-lawsuit-2020-64222/
Prema, Krishnamurthy et al. 1980. "Serum Copper in Long-Term Users of Copper Intrauterine Devices," Fertility and Sterility, Volume 34, Issue 1 (July 1980, pp. 32-35). https://www.sciencedirect.com/science/article/abs/pii/S0015028216448351?via%3Dihub
Takahashi, Hideo, et al. 2014. "Sigmoid Colon Penetration by an Intrauterine Device: A Case Report and Literature Review." Military Medicine, Volume 179, Issue 1, January 2014, Pages e127–e129, https://doi.org/10.7205/MILMED-D-13-00268
"Teva Hit With Suit In NY Over Broken Birth Control Implant." Law360 (September 1, 2020). https://www.law360.com/articles/1306173/teva-hit-with-suit-in-ny-over-broken-birth-control-implant
Wilson, Susan, et al. "Controversies in Family Planning: How to Manage a Fractured IUD." PubMed.gov, U.S. National Library of Medicine, National Institutes of Health, Nov. 2013, www.ncbi.nlm.nih.gov/pubmed/24028753