MedTruth Demands Johnson & Johnson to Add Caution Labels on Their Talcum Powder Products 
Although Johnson & Johnson continues to fight accusations from consumers, its products remain an essential part of daily hygiene for many families.
Despite claims that Johnson & Johnson allegedly knew for decades that its talcum powder products contained asbestos, many consumers are unaware of these powders' carcinogenic threat.
Many plaintiffs claim that the company's baby powder caused their lung and ovarian cancers, and consumers deserve to know. To help spread awareness of this risk, MedTruth wants Johnson & Johnson to add a warning label to their products.
Is Talcum Powder and Baby Powder Safe to Use?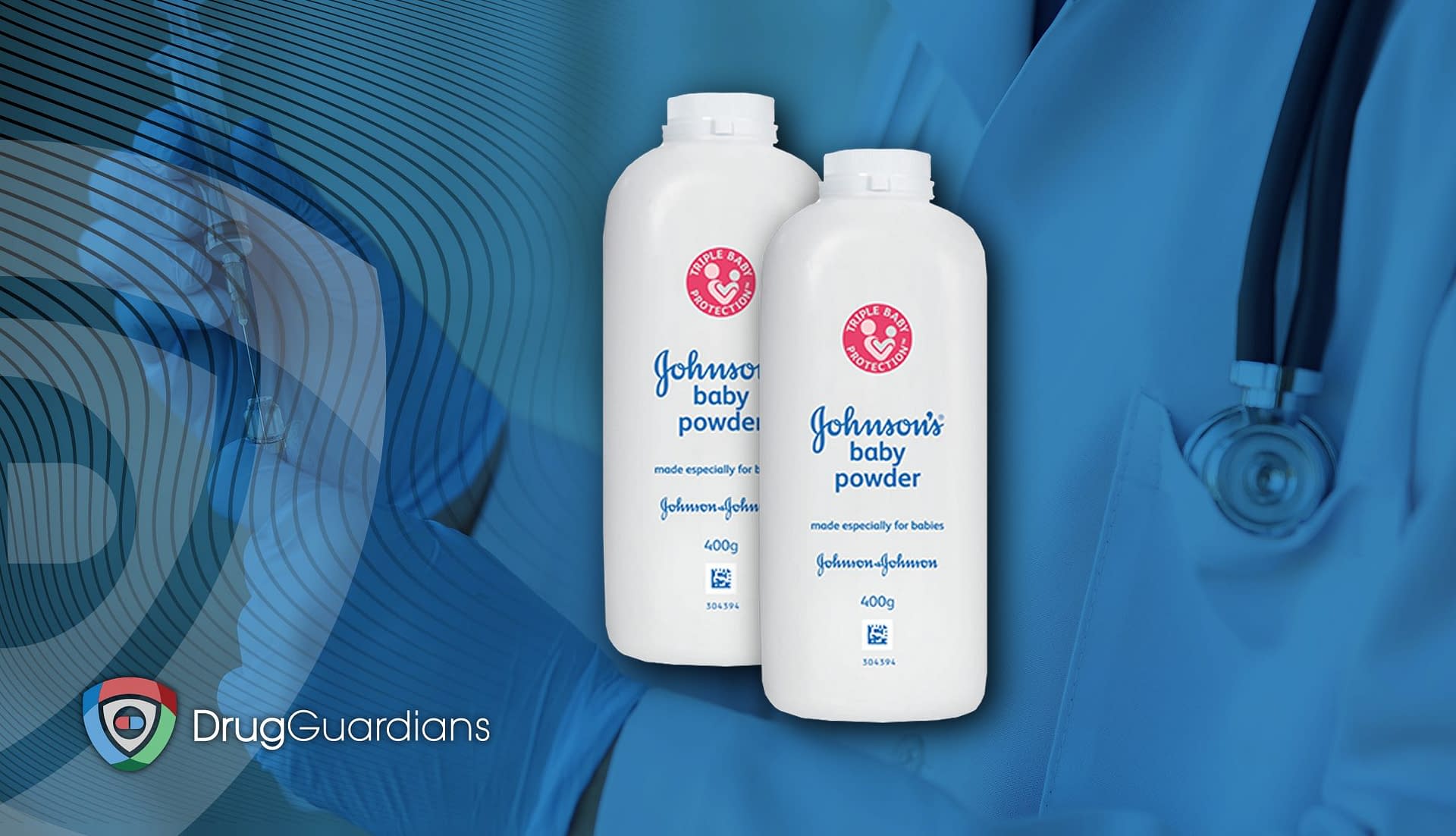 Even though talcum powder and baby powder differ in composition, many people use these terms interchangeably. Talcum powder consists of talc, a very soft mineral found deep in the ground. 
Some baby powders use talc because of its softness, while others use ingredients like cornstarch.
Even though talcum powder products have been used for decades, the American Academy of Pediatrics recommends parents to stay away from these powders. They state that baby powder does not contain anything beneficial for children. Also, babies may inhale small particles of the powder, which can lead to severe lung damage. 
Some talc naturally contains asbestos, a substance known to cause cancers in the lungs when inhaled. While many things about the cancer-causing properties of talc are still unknown, the talc that has asbestos can definitely cause cancer when inhaled.
Why Does Johnson & Johnson Powder Need a Warning Label?
For decades, using baby powder on undergarments to keep them fresh and dry was routine for many people. In the past, no one was aware of the potential risks associated with talcum powder.  
In the 1970s, Johnson & Johnson claimed to have stopped using raw talc in its powder due to its cancer-related properties and health risks. However, the company didn't warn the public about the harmful ingredients found in talc. 
Years later, Jacqueline Fox and Gloria Ristesund claimed that they developed ovarian cancer from Johnson & Johnson baby powder. Their attorneys argued that Johnson & Johnson knew of the potential risk but continued to sell their baby powder. By the trial's end, a St. Louis jury awarded more than $70 million to the families.
The Food and Drug Administration tested these powders but did not find enough evidence to directly connect talcum powder with ovarian or lung cancer. However, this doesn't mean that there is no connection. A few biopsies of women who used baby powder daily found talc embedded in their bodies.
Although juries have found Johnson & Johnson guilty, the company has not placed a warning label on their products. Johnson & Johnson states that no regulatory agency has required a change in product labeling to reveal any safety risk from talcum powders.
The MedTruth Petition 
In 2016, the founders of MedTruth noticed that consumers did not have enough information on the harm caused by healthcare products, drugs, and medical devices. 
This disparity motivated the MedTruth founders to create a portal that reveals the facts regarding popular products. They want to help everyone make an informed decision about their health. 
The battle between Johnson & Johnson and consumers attracted the attention of MedTruth. The organization created a video that summarized the potential risks of talcum powder products. 
In the video, MedTruth states that women who use talc are 33% more likely to develop cancer than those who do not. They claim Johnson & Johnson has kept this information for decades, and according to MedTruth, that should come to an end. 
At the end of the video, MedTruth demands Johnson & Johnson put warning labels on their baby powder products. To foster more support for this cause, the organization started a petition. 
To date, more than 3,090 people have signed the MedTruth petition, and there have been 11,700 claims that baby powder causes cancer. These people are hoping for a change in the way the baby powder is made. They want full transparency by Johnson & Johnson, and that starts by listing the harmful effects their products might have. 
A Final Word
Although MedTruth is putting pressure on Johnson & Johnson, the fight still continues. More court cases are pending, but more information is needed to demonstrate that Johnson & Johnson baby powder directly causes cancer because of asbestos contamination.
Nonetheless, MedTruth believes consumers should be aware of the potential risks of using this product, and they hope regulators will see the outcry from consumers across the world.