Lawsuits Link Zantac Side Effects and Esophageal Cancer
Zantac, or ranitidine, is a well-known heartburn medication and one of the best-selling drugs of all time. For decades, Zantac was available as either a prescription or an over-the-counter medicine available to millions. It was the first drug to officially pass the $1 billion in sales back in 1988. 
Its legacy took a sharp turn south when an online pharmacy based in Connecticut, Valisure, announced that they discovered Zantac contained N-Nitrosodimethylamine or NDMA in concentrations far exceeding what the FDA allows. The news exploded, and quickly major retailers like Walmart, Walgreens, CVS, and Rite Aid pulled the prescription and over-the-counter versions of Zantac from the shelves. 
This, in turn, led to Sanofi, brand name manufacturer of Zantac, along with 14 other generic ranitidine manufacturers, to issue a recall of all Zantac medicine in the US. The final nail in the coffin was the FDA's announcement on April 1, 2020, which stated all manufacturers of ranitidine have to remove the drug from the market, effective immediately. The FDA officially declared the drug a risk to public health.
Hundreds of people across the US have filed, or are in the process of filing, lawsuits against ranitidine manufacturers, claiming that the drug was to blame for their cancer diagnosis. 
Valisure's Discovery
Zantac is not the first drug to be recalled due to NDMA cancer links and other health side effects. In 2018, Valsartan shared the same fate, as the contaminated manufacturing process led to unsafe levels of NDMA in the drug.
In September 2019, Valisure informed the FDA that they discovered incredibly high concentrations of NDMA, a substance declared "clearly carcinogenic" by the World Health Organization, throughout the whole Zantac product line they carry. 
FDA regulations state that a maximum daily dose of NDMA for humans is 96 nanograms. Valisure's testing revealed 2,511,469 nanograms of NDMA in the Zantac OTC version and an even worse 3,267,968 nanograms of NDMA in Zantac Cool Mint. Such concentrations came as a shock to Valisure, and they quickly informed the FDA about their findings. 
The FDA performed their own tests and confirmed the unacceptable levels of NDMA in the drug, although in slightly lower concentrations compared to Valisure's findings. 
Connection Between Ranitidine and NDMA?
Both Valisure and the FDA's testing showed that when stored in either high or low/normal temperatures, the levels of NDMA in ranitidine skyrockets, making it dangerous for human health. Several studies carried out over the last several decades found an even more disturbing fact. Once ranitidine enters the human body and comes in contact with nitrite, it starts producing NDMA. 
A 2011 study carried out by Ruqiao Shen and Susan A. Andrews found links to ranitidine and NDMA production when drinking water had been disinfected with chlorine. Further, a 2016 study by Teng Zeng and William A. Mitch showed that combining ranitidine and nitrite in the stomach could produce NDMA. Subjects tested had NDMA levels five times higher over a 24 hour period from taking ranitidine. 
Those who have filed lawsuits against drug manufacturers claim that the manufacturers were aware of these side-effects dating back to the early 1980s and have chosen not to inform the public about potential health risks associated with their drugs. 
Lawsuits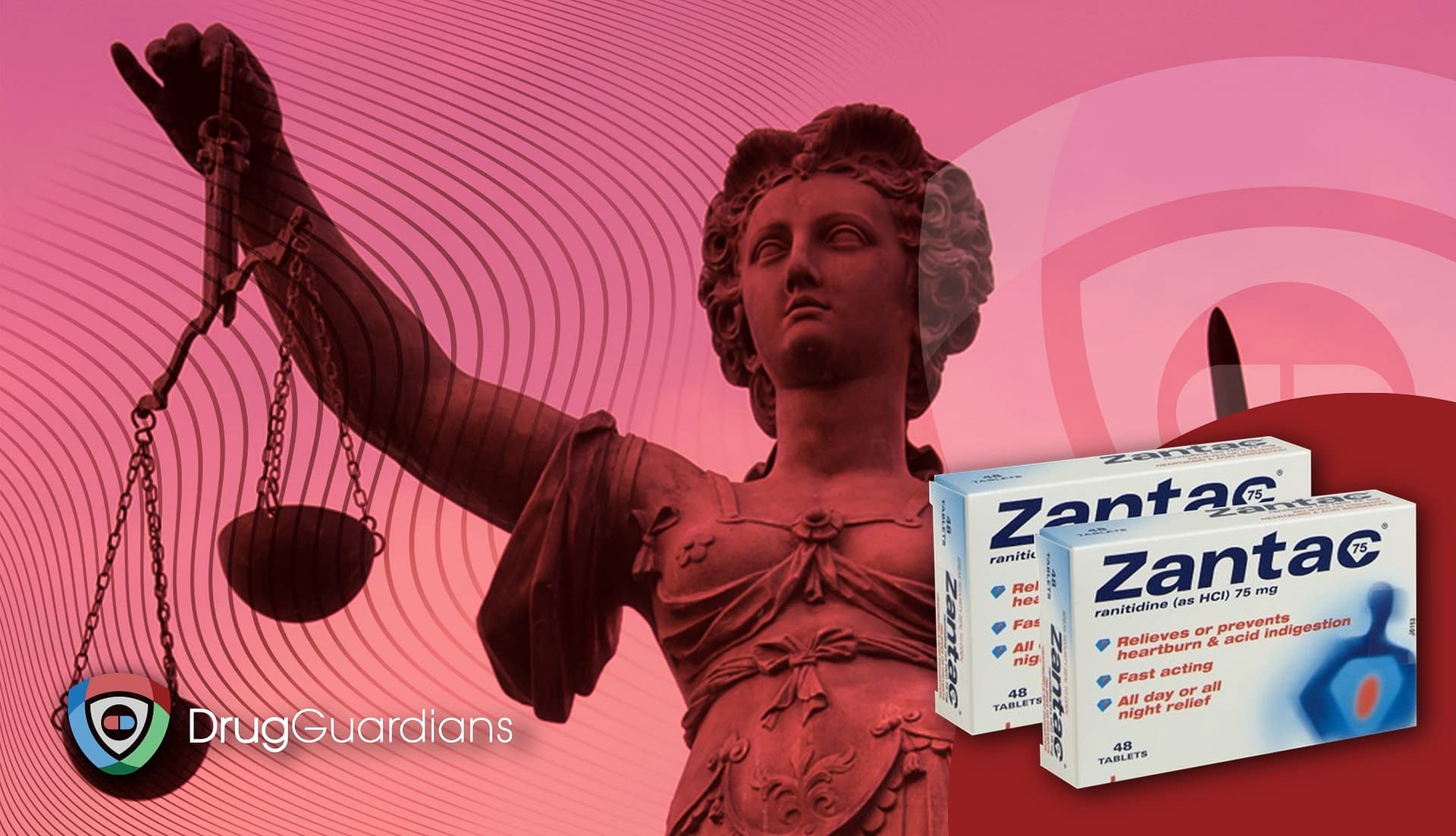 The number of lawsuits continues to grow every day, as more people are consulting with lawyers and medical professionals. Americans who relied on Zantac for years and even decades to mitigate their heartburn symptoms now find themselves facing challenging health circumstances and various types of cancers. 
The lawsuits' central claim is that the defendants, Zantac manufacturers, failed to inform the public about the potential dangers of cancer associated with their drug. Additionally, the lawsuits argue that ranitidine is an unstable chemical that can form NDMA when exposed to nitrite in the human body. 
On June 8, 2020, Jerry Bentley filed a lawsuit against Boehringer Ingelheim, a manufacturer of the drug Zantac. Jerry had been taking Zantac since 2000 and resulted in his esophageal cancer diagnosis in 2018. Bentley further claims that Boehringer Ingelheim was aware of the cancer risks associated with the Zantac drug but did not inform the public about it. 
Hundreds of similar cases are gathering steam across the country, and with the emergence of class action lawsuits for the cause, the issue will quickly gather national attention. 
List of Cancers Associated with Zantac Use
Bladder cancer
Breast cancer
Colon cancer
Esophageal cancer
Kidney cancer 
Liver cancer
Melanoma
Ovarian cancer
Prostate cancer
Stomach cancer