Hernia Mesh Lawsuit in 2021
Hernia mesh companies have already paid more than $1.1 billion in settlements
Recent Settlements:
$188 Million on March 21, 2021
$60 Million on September 30, 2020
$20 Million on January 16, 2020
Hernia surgeries are among the most common procedures in the United States. According to the U.S. Food and Drug Administration (FDA), more than one million people go under the knife to fix weaknesses in their connective tissue or muscles. Inguinal hernias, which occur when soft tissue pokes through the abdominal muscles, make up nearly 80% of cases.
Some patients experience complications from their hernia repair surgery. As of January 2021, 14,900 hernia mesh lawsuits are in multidistrict litigation (MDL). The primary defendants include C. R. Bard, Ethicon, and Atrium Medical.
If you received a hernia mesh and suffered complications because of it, we are here to help. At Drug Guardians, we work with clients across the country to file a hernia mesh lawsuit that holds these corporations accountable and delivers compensation. Learn more about our hernia mesh lawsuit 2020 by calling us at (800) 430-2403 or visiting our website today.
What Is Hernia Mesh?
Hernia mesh, also known as surgical mesh, supports damaged muscles around hernias. Doctors and surgeons attach the medical device to the surrounding tissue so that hernias can heal. According to DrugWatch.com, 90% of hernia surgeries involve surgical mesh.
Hernia mesh comes in several different varieties, including patches, plugs, and sheets. Patches cover or support the damaged tissue, while plugs fill hernias. Sheets have pores that let the muscle grow through it so that hernias can heal properly.
What Does Hernia Mesh Treat?
Medical professionals use surgical mesh to prevent hernias from reoccurring. Most operations sew hernias and incision sites after surgery. The mesh can lower the chances of hernias returning following the repairs.
Hernia mesh products come in all shapes and sizes, depending upon the type of hernia mesh. Some patients require a non-absorbable mesh that stays in the body permanently. Other people receive absorbable mesh products for temporary support, while polypropylene hernia mesh helps absorb collagen, cellulose, and fatty acids in the intestines.
What Are Complications Related to Hernia Mesh?
Adhesion
Adhesion occurs when mesh sticks to the tissue surrounding hernias. Some scar tissue may envelop the medical device, making it challenging for surgeons to remove it later. Adhesion frequently occurs in the abdomen, heart, and pelvis.
Complications typically start a few days after hernia surgery. Many manufacturers add a coating to the devices to mitigate adhesion, though the body can absorb the exterior layer. Some side effects of polypropylene hernia mesh include pelvic pain and dead tissue.
Medtronic and C. R. Bard have each faced lawsuits related to mesh adhesion. C. R. Bard's polypropylene hernia devices caused adhesion in half of the cases, while its coated mesh products had significant surface coverings. A 2002 research study found that with Medtronic's device, Parietex composite mesh, infection was more prevalent, with 78% concurrent increased mesh surface covered by adhesions after one month.
Implant Erosion
Hernia repairs may degrade once inside your body. The mesh falls apart over several years, though some patients experience sudden and severe erosion. The process starts when the device migrates within the body, or the immune system starts attacking the mesh.
Common side effects include infections, abscesses, and fistula formations. Diagnosing erosion can be complicated and requires an x-ray or CT scan. If doctors confirm mesh implant erosion, you'll need surgery to correct it.
Note that polypropylene mesh tends to erode more quickly than its high-end counterparts. The same applies to devices with organic materials. Some companies dealing with erosion-related lawsuits include Ethicon from Johnson & Johnson, Covidien from Medtronic, C. R. Bard, and Atrium Medical.
Abdominal Pain
Many people have some soreness following their operation. Hernias involve an organ bursting through a person's muscle or tissue. Mesh implants give the body a way of correcting that muscle weakness.
Abdominal pain often comes with nausea. If the symptoms continue or worsen, a patient should be sure to contact a medical professional. They may have more serious complications, such as nerve damage or bowel obstruction.
Bowel Obstruction
Bowel obstruction occurs when mesh devices partially or completely block the small or large intestines. The impasse prevents food and liquid from traveling through the digestive system. If it's left untreated, the obstruction can cause life-threatening complications.
You're more likely to have an obstruction if you receive laparoscopic surgery. This process requires inserting narrow tubes through an incision near the belly button to place the hernia mesh implant. If the doctor puts it in the wrong spot or the product migrates, the mesh can obstruct your intestines. Side effects include nausea, vomiting, chronic pain, tenderness, and an inability to release gas.
Infections
Infections occur due to unhygienic conditions in the operating room. The contamination can cause pain, burning, swelling, fever, and redness. Patients with diabetes and immunosuppression are more likely to suffer from infection following hernia mesh implant surgery.
Researchers estimate that 7% to 8% of patients with open incisional operations get an infection. That rate dips to 0.98% to 2% for laparoscopic surgeries because they're less invasive. The Ethicon Physiomesh and Atrium C-Qur Edge have pending lawsuits related to infections.
Migration
Migration is one of the most common complications related to hernia surgeries. The product moves from its intended spot, rendering the device ineffective. Mesh implants usually move from the hernia because the surgeon didn't properly secure it, or the body had an adverse reaction, such as inflammation.
Mesh implants can move for other reasons, including infection, hernia recurrence, and internal bleeding. A hospital can use an x-ray or CT scan to confirm the shift. You will need a second surgery to remove or reattach the mesh. Law firms have already filed lawsuits involving migration related to the Ethicon Physiomesh and Atrium C-Qur Edge.
Bowel Perforation
Bowel perforation is a small hole in the tissue or organs near hernias. It can happen in three ways: improper mesh placement, improper surgical technique, or implant erosion. If your mesh implants create bowel perforations, you'll need emergency surgery.
The symptoms depend on where the holes form. Perforations in the bowels cause swelling and bloody stools, while bladder incisions make it difficult to urinate. If the surgical mesh cuts into a blood vessel, you may experience excessive vaginal bleed and weakness.
The Bard Composix Kugel Mesh patch has a history of bowel perforations. The FDA approved the Kugel hernia patch in 1996 and saw problems six years later. Its manufacturer has collectively paid hundreds of millions of dollars in hernia mesh lawsuits over the years.
Seromas
Seromas are sacs of fluid that build up underneath the skin. They often occur near an incision or tissue removal site. Seromas are more common in extensive procedures as opposed to minimally invasive ones.
A doctor should drain the sac to help patients avoid serious complications with their hernias. Symptoms can include changes in blood pressure, rapid breathing, and pus leaking from the skin. You can also wear compression garments over your abdomen to prevent swelling.
Chronic Pain
Chronic pain involves any discomfort that lasts for at least three months. These ailments should not have existed before the surgery. If left untreated, chronic pain can last for years or a lifetime. It contrasts with acute pain, which only lasts for two to 14 days.
Chronic pain can hinder your everyday life. It prevents you from working, spending time with loved ones, or completing chores. A hernia mesh product can cause chronic pain if your body "attacks" it or it compresses surrounding nerves. Possible solutions include removing the medical device, PRP injections, and neurectomies.
Hernia Recurrence
Hernias are painful, and the last thing patients want is to experience them again. Faulty hernia mesh products make recurrence more likely. If the hernia repair breaks down, a person must get another intraperitoneal or inguinal surgery.
Hernia repair becomes more complicated in subsequent operations. It can also cause severe complications if doctors do not treat it immediately. Some of the products the FDA has recalled for hernia recurrence include Parietex Composite Parastomal Mesh and Versatex Monofilament Mesh 50 x 50 cm.
Hernia recurrence, like the other injuries on this list, depends on several factors. The likelihood of subsequent hernias depends on the quality of the surgeon, the mesh, and your current health. For instance, you're more likely to have a recurrence if you've had a hernia surgery previously.
Cancer
Cancer is among the rarest hernia mesh complications. A study in Hernia found that two people developed squamous cell carcinoma (SCC) following a hernia mesh procedure. The mesh product caused a precancerous infection in the patients and required radical surgical excision.
The first person had to have a tumor cut from their bowels, followed by chemotherapy. The second person had advanced SCC and died a few months after their hernia repair surgery. The Hernia study suggests that the patients suffered for years until they had surgeons remove the mesh.
Hernia Mesh Revision Surgery
Hernia mesh revision surgery involves correcting complications from a previous operation. Surgeons will replace or relocate the original product. These procedures are often more complicated than the original hernia repair because doctors must fix the hernias on top of removing the mesh product.
Several manufacturers currently face lawsuits that claim plaintiffs needed revision surgery. For instance, the C-QUR mesh from Atrium Medical is subject to several personal injuries claims and FDA recalls. The Ethicon Physiomesh is also at the center of several lawsuits.
Long-Term Side Effects
Side effects don't always happen instantaneously. Some people have no trace of their surgery except for a few stitches near their belly button. However, they may experience long-term complications that arise months or years after the procedure.
Rejection is one of the most common problems. The body thinks the hernia mesh is a foreign invader, and the immune system attacks it. Rejection can cause infection and require patients to get hernia mesh removal surgery.
Other possible issues include chronic pain, perforation, and migration. The statute of limitations for filing a hernia mesh lawsuit for long-term side effects depends on your jurisdiction. Visit our website, or give us a call to learn more about your legal options.
What Companies Make Hernia Mesh?
There are several manufacturers facing lawsuits related to subpar hernia mesh devices. Some of the major players include Atrium Medical, Covidien, C.R. Bard, and Ethicon. Our products liability litigation team is taking a broad approach to the lawsuit and will also target less prominent manufacturers, like Gore.
Atrium Medical
The C-Qur mesh is Atrium Medical's calling card. This hernia mesh producer first released its product in 2006, using omega-3 fatty acids instead of polypropylene as a coating. Some patients suffered allergic reactions and life-threatening infections following hernia surgery.
The FDA required Atrium to recall the packaging but not the medical device. The company also makes the ProLoop Plug. It's still available for purchase, though users reportedly experience polypropylene-based complications.
Covidien
Covidien is a subsidiary of Medtronic, which brought Parietex mesh devices to market in 1999. This Parietex type of hernia mesh utilizes polyester instead of polypropylene. The material can cause complications because it shrinks and contracts after doctors insert it into hernias, causing migration, perforation, and recurrence.
Covidien offers several mesh products, each with different underlying problems. For instance, Parietex Composite Hiatal mesh has a collagen barrier that erodes quickly. Other Covidien items include the Parietex Plug and Patch and the Parietex ProGrip.
C.R. Bard
C. R. Bard is one of the largest names in hernia mesh production. It also has thousands of lawsuits claiming defective design and manufacturing. One of its first problematic products was the PerFix plug, which the company released in the late 1990s.
The PerFix plug has a polypropylene mesh that doctors use on inguinal hernias. The device is prone to erosion and contraction. Because the device resembles a shuttlecock, it causes chronic pain when it touches tissue surrounding the hernias.
C.R. Bard has made several FDA-recalled products. Its 3DMax for inguinal hernias would erode through hernias and stick to men's spermatic cords. This hernia mesh caused intense pain and sometimes required doctors to remove a testicle in follow-up surgery.
The FDA recalled the Composix Kugel three separate times due to a shrinking exterior mesh. The fragile frame made it liable to break inside hernias and cause health problems. Other discontinued devices from C.R. Bard include Ventralight ST, Ventralex ST, and Ventrio ST.
Ethicon
Ethicon is an offshoot of Johnson & Johnson, one of the largest medical supplies manufacturers in the world and already embroiled in the talcum powder lawsuits. The company is well known for its Physiomesh Flexible Composite hernia mesh, which Ethicon released in 2016. Several thousand lawsuits claim that Physiomesh Flexible Composite mesh coating doesn't incorporate with tissue near hernias.
Ethicon also introduced the Prolene Hernia System in 1997. The mesh product resembles the PerFix plug and uses polypropylene. If the host comes in contact with the polypropylene, it can cause bowel issues and require mesh-removal surgery.
Proceed mesh faces a similar problem. While the fabric serves as a barrier between the hernias and mesh, the cloth can separate from the underlying propylene with time. This deterioration puts patients at increased risk for adverse side effects.
Hernia Mesh Lawsuits
Hernia mesh companies have already paid more than $1.1 billion in settlements as of August 2020. This compensation comes on the heels of several mesh recalls and lawsuits. Physiomesh Flexible Composite Mesh and C-QUR are among two of the highest-profile products.
More than 2,900 pending lawsuits target Physiomesh Flexible Composite Mesh. C-QUR is in 2,200 cases, though there's no estimated start date for litigation. It's unclear when suits will resume, in part, because of the coronavirus pandemic.
A study in 2016 found that a significant number of hernia repair patients need revisions within five years. Researchers discovered that 32% of people had mesh-related complications that required a second surgery. These setbacks offset the initial benefits of treating hernias.
Several companies have settled smaller, non-MDL cases. A woman in New Jersey filed a lawsuit against Ethicon in 2017, claiming that its transvaginal mesh implant caused complications. The 7th U.S. Circuit Court later upheld the verdict, awarding her $20 million.
Johnson & Johnson had to pay $120 million to settle lawsuits in 2016. The multinational corporation resolved 2,790 separate cases, though its subsidiary, Ethicon, still faces thousands of hernia and vaginal mesh lawsuit claims. C.R. Bard and Endo International have also paid more than a billion dollars in lawsuits since 2014.
Reasons for a Lawsuit
At Drug Guardians, we want to help victims hold hernia mesh manufacturers accountable for the complications and damages they cause. Our law firm has four central claims in our MDL hernia mesh lawsuit. While these issues may not apply to every case, they affect the majority of our clients.
Defective Design
Defective design means that a product is inherently dangerous. These devices can hurt patients, regardless of the labeling and manufacturing oversight. While some companies make faulty hernia mesh devices by accident, others try to conceal their mistake.
Product liability litigation holds hernia mesh producers to a strict liability standard. Strict liability means that the manufacturer knew there was a risk, even when used correctly. For instance, C.R. Bard's Composix Kugel hernia mesh had a ring that the company knew was prone to breaking and migrating.
C.R. Bard, Atrium Medical, and Ethicon have also made hernia meshes with polypropylene. These materials can cause complications and allergic reactions and tend to deteriorate in hernias. According to a 2019 report from CBS "60 Minutes," polypropylene devices are unsuitable for permanent implants.
Ethicon used fabric to cover the polypropylene with its Proceed hernia mesh. The exterior can erode over time and reveal the polypropylene to the repaired hernias. More durable options use pigskin or durable plastics to repair hernias.
Defective Manufacturing
A company may have an excellent design but poor execution. Subpar manufacturing increases the risk of health complications, infections, and injuries. Hernia meshes are fragile, so minor deviations can cause significant problems.
The Atrium C-Qur mesh is a textbook example of defective manufacturing. Atrium Medical had unsanitary working conditions, compromising C-Qur hernia mesh products. The FDA even shut down the facility following several warning letters.
Our hernia mesh lawsuit needs to show that C-Qur mesh was defective when it left Atrium's facilities. It must also demonstrate that the C-Qur defect caused complications in patients. Our lawyers may use surveillance video and worker testimonials to prove these damages.
Improper Labeling
Every medical device comes with pros and cons. Federal law requires companies to disclose those risks before they release a product. Our MDL hernia mesh lawsuit contends that manufacturers didn't adequately inform patients about the risks associated with their medical devices.
Proper labels let people know about non-obvious dangers. They also inform physicians about how these can limit risks. The labels make it easier for medical professionals to deliver optimal care.
Some hernia mesh manufacturers oversold their products, touting them as comprehensive cures with minimal risks. Companies downplayed the risks of devices such as the Physiomesh Flexible Composite Mesh, Parietex Composite Hitial mesh, Composix Kugel hernia patch, and IP Composite mesh.
Medical Malpractice
Medical malpractice occurs when a doctor or surgeon implants a mesh incorrectly. They might put it in the wrong spot, use the wrong size, or fail to seal the hernias. Some medical professionals use hernia mesh even when it's not necessary.
Medical malpractice must establish that the doctor exercised a duty of care toward the patient and breached that duty because they did not follow best practices, to the point that the deviation led to complications related to the hernia repair and also to financial loss.
Potential Damages You Might Collect
Economic Damages
Economic damages involve any measurable losses. Plaintiffs can file a hernia mesh lawsuit to reimburse these expenses that directly resulted from their injuries. Some examples of economic damages include:
·   Lost wages
·   Medical bills
·   Lost professional opportunities
·   Repairing or replacing damaged property
Hernia mesh lawsuits overwhelmingly involve personal injury claims. Economic damages often include medical expenses, therapy, ambulance costs, and medication. Plaintiffs can add together their relevant bills to determine their claim amount.
Many cases use expert witnesses to justify economic damages. They must prove that the doctor or surgeon was liable or at fault. In a medical malpractice lawsuit, the expert witness must demonstrate that the medical professional didn't follow best practices during the surgery.
Non-Economic Damages
Non-economic damages involve losses that one can't easily measure. They don't have a quantifiable price that you can add together. Some examples of non-economic damages include:
·   Hernias themselves
·   Pain and suffering
·   Loss of consortium
·   Emotional distress
·   Disability or disfigurement
Non-economic damages are subjective and vary between hernia mesh lawsuits. Some states only allow them if plaintiffs can show economic damages. The compensation may also have a statutory cap that limits the final payout.
Other places in the United States pay plaintiffs a per diem until they recover from their hernia mesh injuries. This compensation helps individuals reconcile the emotional and psychological harm that comes with physical complications. Hernia mesh lawsuits are typically more effective if plaintiffs have physical manifestations of the underlying damages.
Punitive Damages
Economic and non-economic damages are compensatory because they repay victims for their injuries. A court may issue punitive damages to punish a corporation for its reckless actions or behavior. These damages do not go to the victim as compensation.
Average Payouts for Hernia Mesh Lawsuits
Hernia mesh lawsuit settlement amounts vary widely. They depend on the injuries, evidence, number of plaintiffs, and more. While our hernia mesh lawyers can't guarantee compensation, we can look at other settlements to get an approximate idea.
One of the multidistrict litigation settlements occurred in 2011 and involved Kugel Composix from C. R. Bard. C. R. Bard lost in court and ended up settling 2,000 cases for $184 million in damages. The average plaintiff in these cases earned $60,000.
C. R. Bard lost a similar case the previous year. Plaintiffs Christopher and Laure Thorpe successfully sued C.R. Bard and Davol, Inc. for $1.5 million. The hernia mesh lawsuit served as a jumping-off point for other negotiations.
According to The New York Times, 80% to 92% of people settle instead of going to court. The process is often less time-intensive and expensive. The details of those hernia mesh lawsuit settlements are private, so it's unclear how much victims earn.
Our hernia mesh class action suit is ongoing. The process can take several months to resolve. If Ethicon decides to settle or our lawyers win in court, you can expect a settlement check within five to six weeks of the decision.
Statute of Limitations
The statute of limitations is a civil law that sets a time limit for prosecutors to charge someone with a crime. Some serious crimes, such as murder, arson, and treason, have no deadline. The statute of limitations depends on your state, though most places require hernia mesh victims to file within two to three years of an incident.
There are some exceptions to the rule. For instance, New Hampshire has a 12-year statute of repose that starts when the manufacturer first makes and sells a product. Some of the states that do not fall within the two-to-three-year range include :
·   Florida – 4 years
·   Kentucky – 1 year
·   Louisiana – 1 year
·   Maine – 6 years
·   Minnesota – 4 years
·   Missouri – 5 years
·   Nebraska – 4 years
·   Nevada – 4 years
·   North Dakota – 6 years
·   Tennessee – 1 year
·   Wyoming – 4 years
If you do not file a claim within the hernia mesh lawsuit statute of limitations, you cannot recover any damages.
Make sure to contact our hernia mesh attorneys at Drug Guardians. Our team can review your case, regardless of where you live, and help you take appropriate legal action.
Individual Cases vs. MDL
Hernia mesh lawsuits come in two varieties: individual cases and multidistrict litigation (MDL). The option you choose will dictate your legal experience. It can also affect how much money you earn in compensation.
Individual injury cases revolve around a single plaintiff. Lawyers will present evidence relating to the victim's unique losses, whether they suffer bowel perforation, bowel obstruction, or other hernia mesh injuries. A plaintiff can directly confront the defendant about their experience, though they lack the safety in numbers with multidistrict litigation.
Hernia mesh MDL involves hundreds or thousands of victims filing one lawsuit. In multidistrict litigation, you can address the hernia mesh manufacturer and talk about your injuries. Attorneys present a fact sheet about each person to the court, which includes that former patient's:
·   Name
·   Address
·   Contact information
·   Age
·   Medical history
·   Martial status
·   Education
·   Employment history
·   Type of hernia mesh
·   Hernia mesh implant and procedure
·   Hernia repair surgery (if any)
·   Hernia recurrence (if any)
·   Hernia mesh complications (if any)
·   FDA recall information
·   Damages
The fact sheet groups people based on their injuries and type of hernia mesh. Some MDL plaintiffs may earn more money based on their situation. While these lawsuits lack a personal touch, they're often more effective and efficient than individual cases.
How Does the FDA Regulate Hernia Mesh?
Approval Process
The U. S. Food and Drug Administration (FDA) uses the premarket approval (PMA) process to oversee different products. A manufacturer must demonstrate to the FDA that its medical device is safe and effective. Most of the time, manufacturers rely on laboratory and clinical trials as evidence.
Manufacturers of hernia mesh can use a quicker alternative called the 510(k) clearance process. It does not require trials or studies. Instead, the company shows that similar hernia mesh products are on the market but that its device is unique.
The problem is that doctors and surgeons may use untested hernia mesh products. If one defective product makes it through the FDA approval process, it opens the door for others. Rigorous trials are the best way to catch defective devices before they make it to market.
Many composite hernia mesh products do not receive testing before their release. Manufacturers of hernia mesh can circumvent conventional FDA approval if they call the coating something other than a barrier. If companies call it a barrier, the surgical mesh has to go through PMA.
Monitoring Process
The FDA keeps an eye on hernia mesh devices after approving them. The agency ensures that products continue operating safely. FDA oversight relies on consumers and other external reporters as opposed to proactive monitoring.
For instance, a doctor may use surgical mesh on several patients, who later complain about serious complications. The doctor or patient can file a complaint with the FDA. The FDA will analyze the claim once it knows that the surgical mesh doesn't work correctly.
The FDA starts by sending hernia mesh manufacturers a warning letter. It's the equivalent of the first strike in baseball. If investigators find subsequent problems, the FDA will order the company to recall its medical device.
Recalling Defective Devices
Recalls can be mandatory or voluntary. If the hernia mesh manufacturers cannot fix the problem, they are forced to recall the product permanently. If the companies can resolve the issue, they can temporarily bring back the mesh before returning it to the market.
Some of the recent hernia mesh recalls include:
·   Gentrix Surgical Matrix – March 2019
·   Parietex Composite Parastomal Mesh – Nov. 2019
·   Atrium C-QUR Edge – Aug. 2013
·   Atrium C-QUR TacShield – Aug. 2013
·   Atrium C-QUR – Aug. 2013
·   Bard Ventralight ST Mesh – June 2014
·   Bard Composix – Jan. 2014
·   Bard Soft Mesh 4″ x 6″ Flat – May 2011
·   Ethicon Proceed (Johnson & Johnson) – Jan. 2006
A recall significantly improves a patient's chances of earning compensation. It's proof that the hernia mesh product doesn't work. Researchers have found that approximately two-thirds of the faulty hernia meshes went through the 510(k) process.
File a Hernia Mesh Claim Today
If you received a hernia mesh during surgery and experienced serious complications, be sure to seek medical attention. Your health is the number one priority. Let the doctor know that you have a hernia mesh implant. They may perform a revision surgery to fix or remove the medical device.
After the hernia repair surgery, contact our attorneys at Drug Guardians. Our law firm has decades of collective experience helping people recover damages following personal injuries and medical malpractice. We will work with you to file an MDL lawsuit that will give you the best chance of compensation.
Filing a hernia mesh lawsuit ensures that you hold corporations liable for their actions. You shouldn't have to suffer due to faulty hernia mesh products on their behalf. Let our law firm provide you the representation and voice you need inside and outside the courtroom.
Don't wait until the statute of limitations expires. Get in touch with one of our medical device attorneys about products liability litigation. You can reach us at our website or by calling (800) 430-2403 to file a hernia mesh claim today.
Litigation Updates
April 6, 2021 – Hernia Mesh Lawsuits Move Forward After COVID Delays
The COVID-19 pandemic caused major delays in the scheduling of hernia mesh lawsuits, but several trials have now been slated to begin. Bard Pharmaceuticals faces a state trial to begin on April 6, 2021 in Rhode Island and federal Multidistrict Litigation (MDL) begins on April 19, 2021 in the Southern District of Ohio. The Ethicon hernia mesh trials will move forward in early summer, with state cases to begin in New Jersey and federal MDL to begin in the Northern District of Georgia in June. Later in the summer, the Atrium hernia mesh federal MDL will commence in the District of New Hampshire on July 7, 2021. 
Boston Scientific Corporation to Pay $188 Million in Pelvic Floor Hernia Mesh Settlement
On March 21, 2021 Boston Scientific Corporation settled a large federal Multidistrict Litigation case that involved plaintiffs from 47 states. The firm agreed to a settlement of $188 million in a suit that alleged that the firm deceived consumers about the safety of its surgical mesh devices for women who experienced pelvic organ prolapse, a hernia of the pelvic floor that often occurs after childbirth but can occur under other circumstances. The settlement is the largest of its kind to date for pelvic organ prolapse hernia mesh device manufacturers.
New Hampshire Joins $60 Million Settlement Against C.R. Bard
September 29, 2020 – New Hampshire became the latest state to join a nationwide settlement against C.R. Bard. Attorney generals from 48 states, including the District of Columbia, asserted that the company downplayed the risks associated with its surgical mesh devices. New Hampshire shares of the $60 million settlement will go to its Consumer Protection Bureau.
C.R. Bard stopped making the mesh in 2012. It denied any wrongdoing at the time. The company also faces more than 5,000 federal lawsuits in Ohio and 13,000 in Rhode Island.
U.S. District Court Set First Hernia Mesh Trial Date
August 11, 2020 – The bellwether trial case for hernia mesh products is starting in November 2020. The case will occur in the U. S. District Court Northern District of Georgia under Justice Richard W. Story. Subsequent lawsuits will start in February 2021 and May 2021.
The lawsuit alleges that Ethicon's hernia mesh products caused personal injury to plaintiffs. Litigators have targeted Physiomesh Flexible Composite Hernia Mesh and not the Physiomesh Open Flexible Composite Hernia Mesh Device. The U. S. District Court expects the trial to begin on time, barring a settlement or another resolution.
U. S. District Court Suspends In-Person Activities
March 20, 2020 – Justice Richard W. Story of the U. S. District Court Northern District of Georgia suspended in-person activities due to the coronavirus pandemic. The order allows any litigation that does not involve personal interaction. This hernia mesh lawsuit of Mathis v. Johnson & Johnson, et al., does not have a scheduled return date.
References
7th Circuit Upholds $20 Million Verdict Against Ethicon in Pelvic Mesh Case. (2020, January 16). Retrieved November 09, 2020, from https://www.masstortnexus.com/mass-torts-news/7th-circuit-upholds-20-million-verdict-against-ethicon-in-pelvic-mesh-case/
Birolini, C., Minossi, J. G., Lima, C. F., Utiyama, E. M., & Rasslan, S. (2014, April 19). Mesh cancer: Long-term mesh infection leading to squamous-cell carcinoma of the abdominal wall. Retrieved November 09, 2020, from https://pubmed.ncbi.nlm.nih.gov/23604537/
Davol Lawsuits to Largely End With C.R. Bard $184 Million Settlement. (2011, July 06). Retrieved November 09, 2020, from https://www.biospace.com/article/releases/-b-davol-b-lawsuits-to-largely-end-with-c-r-bard-184-million-settlement-/
Docket for Huff v. Ethicon, Inc., 3:16-cv-00368. (2020, September 1). Retrieved November 09, 2020, from https://www.courtlistener.com/docket/5353613/huff-v-ethicon-inc/
Falagas, M. E., & Kasiakou, S. K. (2005, January 5). Mesh-related infections after hernia repair surgery. Retrieved November 09, 2020, from https://www.clinicalmicrobiologyandinfection.com/article/S1198-743X(14)62188-1/fulltext
FDA. (2018, February 4). Hernia Surgical Mesh Implants. Retrieved November 09, 2020, from https://www.fda.gov/medical-devices/implants-and-prosthetics/hernia-surgical-mesh-implants
Glater, J. (2008, August 7). Study Finds Settling Is Better Than Going to Trial. The New York Times. Retrieved November 9, 2020, from https://www.nytimes.com/2008/08/08/business/08law.html
In RE: Ethicon Physiomesh Flexible Composite Hernia Mesh Products Liability Litigation. (2020). Retrieved November 09, 2020, from http://www.gand.uscourts.gov/17md2782
Mathis v. Johnson and Johnson et al. (2020, February 4). Retrieved November 09, 2020, from https://dockets.justia.com/docket/georgia/gandce/1:2020cv00524/273525
Moylan, T. (2020, August 23). Plaintiff Awarded $1.5 Million In Second Bellwether Trial In Kugel Hernia Patch MDL. Retrieved November 09, 2020, from https://www.lexisnexis.com/legalnewsroom/litigation/b/litigation-blog/posts/plaintiff-awarded-1-5-million-in-second-bellwether-trial-in-kugel-hernia-patch-mdl
Papantonio, M. (2020, August 27). Hernia Mesh Lawsuit & Recalls: 2020 Settlement Amounts. Retrieved November 09, 2020, from https://www.consumersafety.org/medical-device-lawsuits/hernia-mesh/
Sanders, B. (2020, September 30). New Hampshire joins $60m national settlement over CR Bard surgical mesh. Retrieved November 09, 2020, from https://www.nhbr.com/new-hampshire-joins-60m-national-settlement-over-cr-bard-surgical-mesh/
THERESA CALLAWAY v. ATRIUM MEDICAL CORPORATION. (2016, October 31). Retrieved November 9, 2020, from https://45ijagbx6du4albwj3e23cj1-wpengine.netdna-ssl.com/wp-content/uploads/2016-10-31-atrium-cqur-callaway-complaint.pdf
Claims Against Ethicon Physiomesh For Hernias
In May 2016, Ethicon, a division of Johnson & Johnson, and the makers of Physiomesh products which are used for hernia repair, pulled several of their products from the market due to requests from Ethicon's own Medical Safety Team. Ethicon failed to disclose the nature of the cause of the problems with these products. However, Ethicon Physiomesh is allegedly an unreliable and dangerous hernia mesh product. According to data from two large hernia registries, it has been revealed that Ethicon Physiomesh has a higher than average recurrence and reoperation rates than other hernia meshes that are on the market. The company has stated that Physiomesh will not be returning to the market.
Many of the patients that had Physiomesh implanted have had to undergo additional surgeries and experienced many negative side effects. This has led to several lawsuits being filed against Ethicon. The first Ethicon Physiomesh lawsuit filed was filed by an Illinois man who had been treated by having Physiomesh implanted to reinforce his abdominal wall. Within two years he began experiencing serious negative side effects from the Physiomesh. The man had to have surgery to treat two abscesses and an intestinal fistula which has left him with serious lingering health complications. His Hernia Mesh lawsuit was filed on April 2, 2016. Since this initial lawsuit, others have followed.
This isn't the first time Ethicon has had issues with their products. There have been and still are thousands of lawsuits against the company for their transvaginal mesh and bladder slings which are both made out of the same material as Physiomesh.
Side Effects
Ethicon's Physiomesh Hernia Repair Products Have Left Many Patients With Lingering Side Effects. The Unreliability Of Physiomesh Has Caused Many Patients To Have Additional Surgeries And Unnecessary Side Effects. You May Have A Case If You Have Experienced Complications Including:
Bowel Adhesions
Bowel Perforations
Organ Perforations
Infections
Abdominal Pain
Mesh Erosion Or Failure
Hernia Revision Surgery
Bleeding
Bulging
Scarring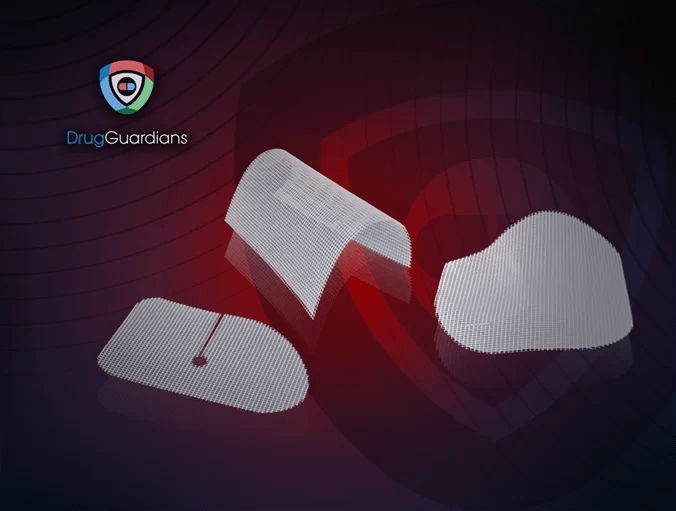 What does Ethicon's Physiomesh do?
Physiomesh Was Designed To Repair Hernias And Reinforce Weaknesses In The Abdominal Wall. A Hernia Is A Tear Or Opening In The Abdominal Wall That Can Allow Internal Organs To Push Through The Opening. Surgeons Implant The Physiomesh Device Over Weak Spots Or Tears On The Abdominal Wall. In Theory, This Creates A Strong Barrier To Prevent Your Organs From Pushing Through.
Physiomesh Is Made Of Non-Absorbable Polypropylene Mesh. This Mesh Is Laminated Between Two Undyed Polyglecaprone-25 Layers Of Film. It Is A Synthetic Plastic-Like Material. As Has Been Seen, Physiomesh Is Prone To Problems And Breakdown.
Lawsuit Information
In 2016, The First Lawsuit Was Filed Against Johnson & Johnson's Ethicon Physiomesh. Since Then Many Other Lawsuits Have Been Filed Due To The Side Effects And The Need For Reoperations In Many Patients Who Had The Mesh Implanted. Many Patients That Have Had Physiomesh Devices Implanted For Hernia Repair Have Reported That They Were Not Adequately Educated About The Risks Of Physiomesh Devices.
Ethicon's Physiomesh Was Approved By The FDA In 2010 Through Their 510(K) Application, Which Is A Means To Bypass Normal Pre-Market Research. They Claimed That Physiomesh Was Similar To Other Types Of Hernia Mesh That Were Already On The Market, Thus There Was No Need For The Rigorous And Time-Consuming Process That They Would Normally Have To Undertake. Many Feel That If Johnson & Johnson's Ethicon Physiomesh Had Undergone Those Rigorous Tests And Research That It Would Have Yielded Results Showing Physiomesh Below Standards.