Everything You Need to Know About the Zantac Recall
If you are a ranitidine user or know a person that depends on it, chances are you know that the Food & Drug Administration issued a massive recall of all ranitidine drugs from the market. The recall of ranitidine, one of the most popular drugs to ever hit the market, came on the heels of testing and research done by independent laboratories and the FDA. 
The presence of a possible carcinogen NDMA (N-Nitrosodimethylamine), in high volumes, sparked a concern that long-term ranitidine use can lead to an increased incidence of cancer among those individuals. 
What Is Ranitidine (Zantac)?
Zantac is the brand name of ranitidine, an immensely popular heartburn and acid reflux drug. Launched back in 1983, Zantac was one of the best selling drugs ever to hit the market, the first drug ever to surpass $1 billion in sales in 1988. Millions of people across the US depended on Zantac for heartburn relief, a condition that the drug effectively managed to treat. 
The trouble for Zantac manufacturers started when an analytical online pharmacy, Valisure, reported their results from Zantac testing. Valisure performs regular testing of all drugs they retail to ensure patient safety and confirm the manufacturer's claims. In September 2019, Valisure reported that Zantac and generic ranitidine drugs had abnormal levels of NDMA, a substance classified by EPA as a B2 carcinogen. 
FDA regulations state that the maximum recommended daily dose of NDMA is 96 nanograms. Valisure's testing came up with results of over 2,500,000 nanograms of NDMA in prescription Zantac drugs and an even worse 3,000,000 nanograms in the over-the-counter version of the drug. Valisure quickly reported the shocking findings to the FDA. Stomach, liver, and bladder cancers are among the top injuries associated with NDMA contamination. 
FDA's Response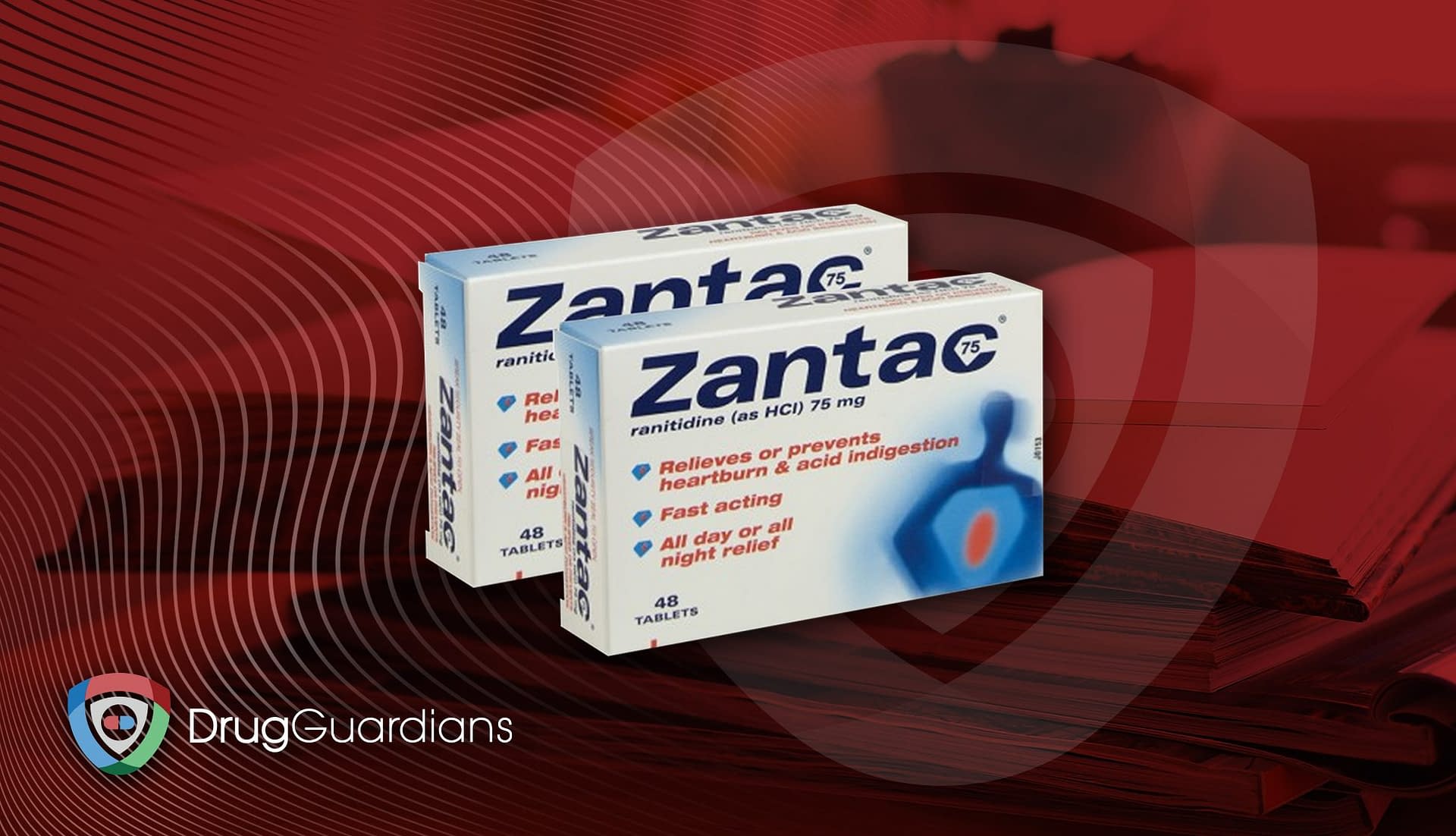 Once Valisure reported the results, the FDA expressed doubts about the methodology that Valisure used to test Zantac. They believed that Valisure tested Zantac in high temperatures and failed to provide distinct evidence that linked Zantac and abnormally high levels of NDMA, a possible carcinogen. 
The initial FDA testing showed low concentrations of NDMA, low enough not to be harmful to humans, and decided to perform further testing. While they failed to replicate the high concentrations discovered by Valisure, the testing did show that the drug Zantac contained unacceptably high levels of NDMA. The FDA decided to recall all Zantac and ranitidine products from the market. 
Zantac is not the first drug to face a recall due to high NDMA concentrations. Valsartan already ran into similar problems in 2018 when the FDA decided NDMA had contaminated some of the drugs in the Valsartan family of products during manufacturing. 
To make matters worse, Valisure and various independent studies claim that ranitidine is a volatile compound that, when ingested and comes into contact with nitrates in the stomach, starts to produce NDMA on its own, further increasing the NDMA levels in humans. 
Zantac Cancer Lawsuits
The news about the recall of Zantac and other ranitidine generic drugs quickly spread around the US, and thousands of long-term Zantac users came forward with claims that the drug played a significant role in their cancer diagnosis. Hundreds of Zantac lawsuits have been filed against drug companies that manufacture Zantac and generic ranitidine medications. 
Currently, there is no definite scientific proof that Zantac is directly responsible for cancer in those patients, which is in line with its B2 carcinogen rating with the EPA. A B2 carcinogen rating states that a substance is a possible carcinogen, and there is not enough data on human cases available to make a solid argument. However, there is plenty of evidence in animal testing that NDMA caused cancer. 
The plaintiffs believe that Zantac manufacturers deliberately decided to hide the information regarding the harmful effects of their drugs on humans. Studies dating back to the 1980s indicated a connection between NDMA and cancer. The plaintiffs further argue that the pharmaceutical companies had more than enough time to conduct their research and inform the public about the health risks they might face if they take Zantac regularly. 
Several class-action suits against pharmaceutical giants, such as Sanofi, GlaxoSmithKline, Pfizer, Boehringer Ingelheim, etc., are in the process of discovery, with further litigation expected to progress in 2021. 
The United States Judicial Panel for Multidistrict Litigation ruled to consolidate the Florida Southern District lawsuits in February 2020. Currently, 524 cases are pending in the multidistrict litigation alone, with that number expected to rise as more people join the lawsuits.